05 Sep 2022
TILNAR ART NEW PRODUCT ALERT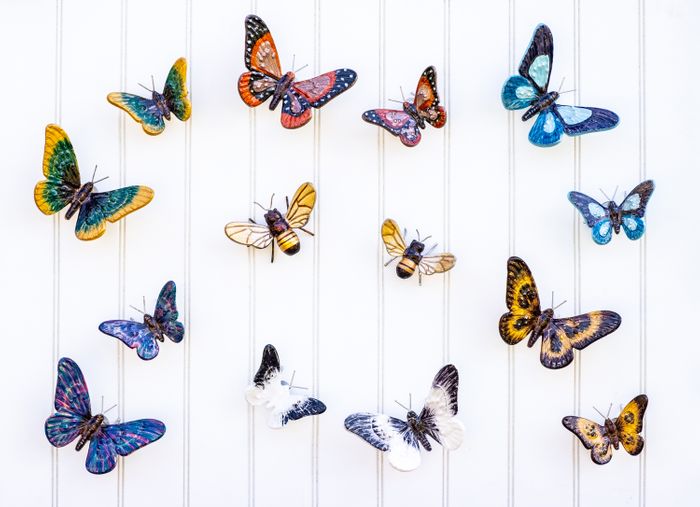 Tilnar Art will be launching an entirely new range of Butterflies and Bee to the AluminArk Collection.
The Butterflies and bee will be a four way product, not only being a stand alone product but a plant or pot stake and also now a wall hanging decorative item.
Tilnar Art has always been ahead of the curve as all the collections are handmade, Fair Trade and Recycled which are a fabulous alternative, especially given the current trend for consumers to move away from plastic items.
Tilnar Art have launched exciting NEW COLLECTIONS of eco friendly products to their range including a brilliantly bright AluminArk Bird Collection which was launched at Autumn Fair and is flying off the shelves. The same can be said for the fabulous AluminArk Collection which comprises of beautiful, Elephants, Giraffes, Highland Cows, Sheep and Stag sculptures.
Each are made from recycled aluminium in the stunning Azeti Colours.
Tilnar Art have also added items to the ever popular Azeti Collections, including a whole new Brushed Silver range, which is proving a hit with customers and new large heart dishes and salad servers.
As ever all Tilnar Art's Collections are Fairtrade and handmade, recycled and recyclable making the perfect eco-friendly gift.
01277 297259
sales@tilnarart.co.uk
www.tilnarart.co.uk
I THOUGHT BEFORE I BOUGHT
https://youtu.be/BsENhUzLqEI