10 Jul 2022
Triple whammy in awards for Bettyhula's new balm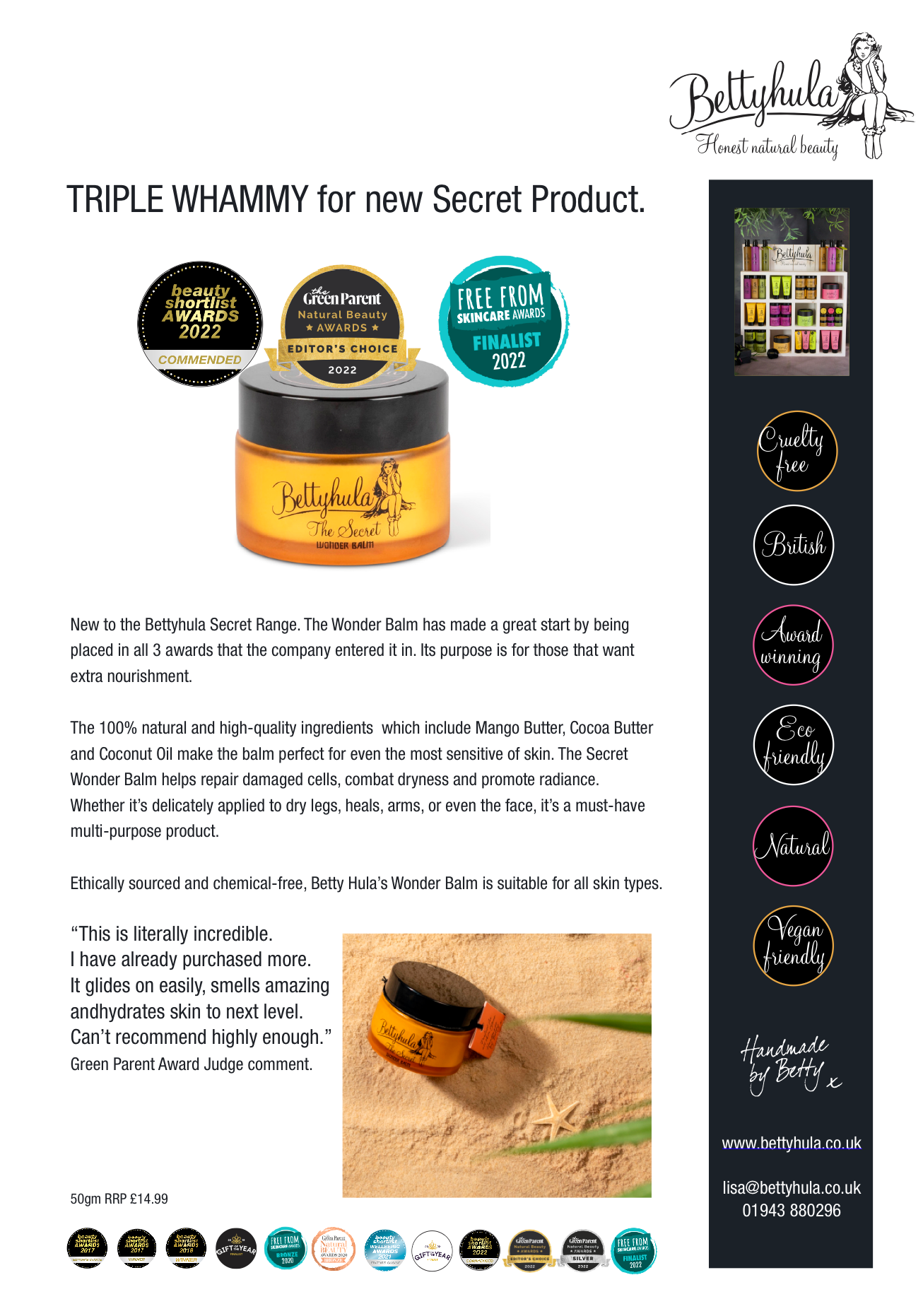 The 100% natural and high-quality ingredients which include Mango Butter, Cocoa Butter and Coconut Oil make the balm perfect for even the most sensitive of skin. The Secret Wonder Balm helps repair damaged cells, combat dryness and promote radiance.
Whether it's delicately applied to dry legs, heals, arms, or even the face, it's a must-have multi-purpose product.
Ethically sourced and chemical-free, Betty Hula's Wonder Balm is suitable for all skin types.
"This is literally incredible. I have already purchased more.
It glides on easily, smells amazing andhydrates skin to next level. Can't recommend highly enough."
Green Parent Award Judge comment