University Games Unveils Word Strategy Board Game, 5-Letter Wordlet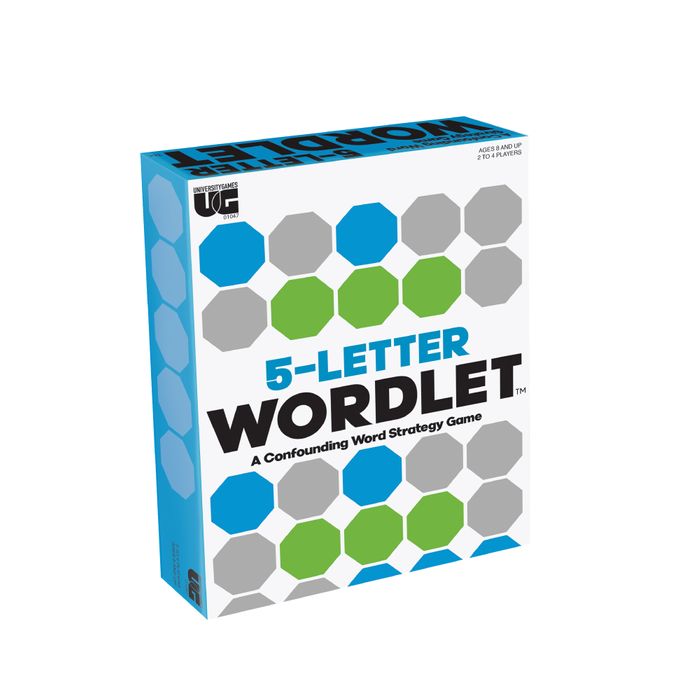 Online word guessing games continue take the world by storm, captivating a new generation of game players, so this autumn, University Games is set to launch 5-Letter Wordlet, a new confounding word strategy board game.
5-Letter Wordlet will see the hugely popular single player online trend, now being brought into the home and played in competition with family and friends on games nights. The new multi player 5-Letter Wordlet game offers all the fun and puzzling challenge of the popular word guessing games, with the additional benefits of face to face interaction, inter-game competition and the comradery that playing board games brings.
Mark Jones, Sales Director of University Games UK is excited to be bringing a family board game of the on-trend word games to the UK market. "Playing games online is quick and fun, but they are usually played in isolation. University Games is all about providing entertaining and inclusive games that brings family and friends together, to spend quality time having fun, and 5-Letter Wordlet is certainly set to do that
"5-Letter Wordlet has been created for players age 8 years and over, and as word games are just as fun and addictive as they are good for building players' cognitive functions, this board game really is a true family game for all generations – a perfect Christmas present for the entire family!" said Mark.
Retailers will be able to see 5-Letter Wordlet, along with University Games and Lagoon's 700-strong product range of games, puzzles and gifts, at Harrogate next month and at Autumn Fair in September.