12 Jul 2022
Visitors attending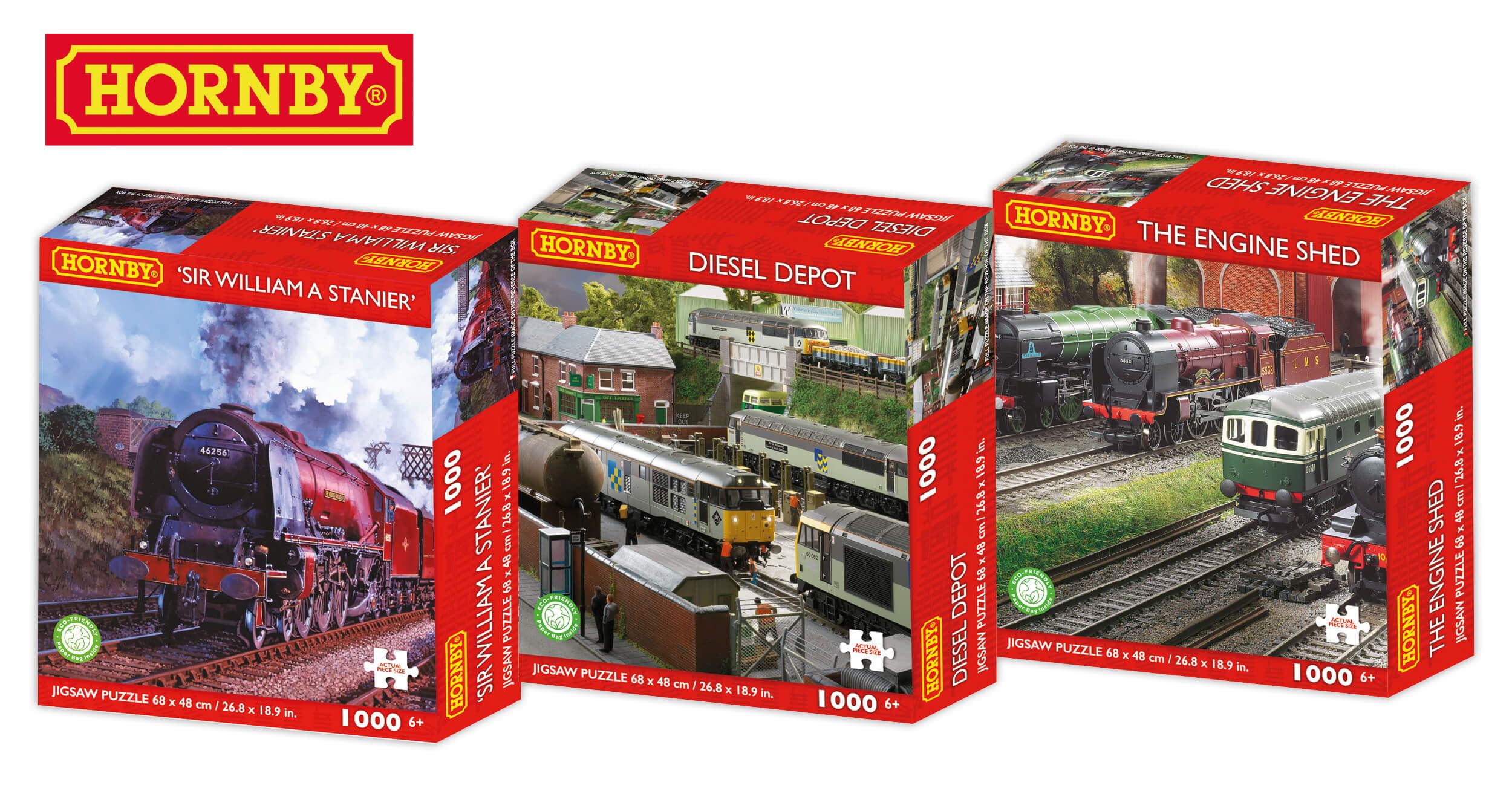 Visitors attending this year's Harrogate Home and Gift Festival will be able to embark on Kidicraft's BRAND NEW Hornby Jigsaw puzzle range featuring the classic and heritage brands of Hornby, Airfix and Corgi…
2022 has seen the greatest ever product launch from Kidicraft. As well as great brands, artwork and products, we have also introduced recyclable floor display units that are the perfect accompaniment to all our amazing new product ranges.
The initial Hornby range comprises of twenty-seven 1000pc jigsaw puzzles across the Hornby, Airfix and Corgi brands with stock being available from August 2022. From the Avro Lancaster B.I, one of the most loved historic aircrafts in Britain today, to the thundering, high speed Class 91 locomotive there is something for beginners, collectors, and enthusiasts alike.
Joining our thrilling Hornby collection will be a special edition 3000pc jigsaw puzzle of the Airfix Spitfire, which includes a Supermarine Spitfire Model kit and the chance to win a great prize! This is a true collector's items for play and display and stock will be limited!
After the incredibly successful launch of the Harry Potter range, Kidicraft have now followed this up by launching a Star Wars and Marvel range in Prime 3D.
Kidicraft's Star Wars puzzle range really is a force to be reckoned with! From Grogu to the battle-worn bounty hunter, the new puzzles feature some of the most iconic Star Wars characters of all time. These 500pc Prime 3D Jigsaw puzzles recreate the galaxy's most famous Star Wars scenes and will take you on a galactic adventure! The puzzles are 61 x 46cm and are aimed at children aged 6+.
Our smashing new Marvel range features a whole host of superheroes and villains.  From Hulk to Thanos, Spiderman to Black Widow Kidicraft have something to suit every Marvel fan with this amazing range of 500pc Prime 3D jigsaw puzzles. With a vast amount of Marvel characters and images available, this range is set to grow even further in 2022, this is just the start!
Kidicraft are also working hard to become more environmentally friendly by making our floor display units 100% recyclable and introducing eco-friendly, zero plastic, paper envelopes for puzzle pieces on our 1000pc Hornby brands jigsaw puzzles.
To see these and all our amazing products, come and visit us at on Stand B7b
If you would like more information please call us on 01282 505988, email us at: sales@kidicraft.com or visit our website www.kidicraft.com