20 Jun 2023
WELCOME TO OUR SUNNY WORLD OF LEISURE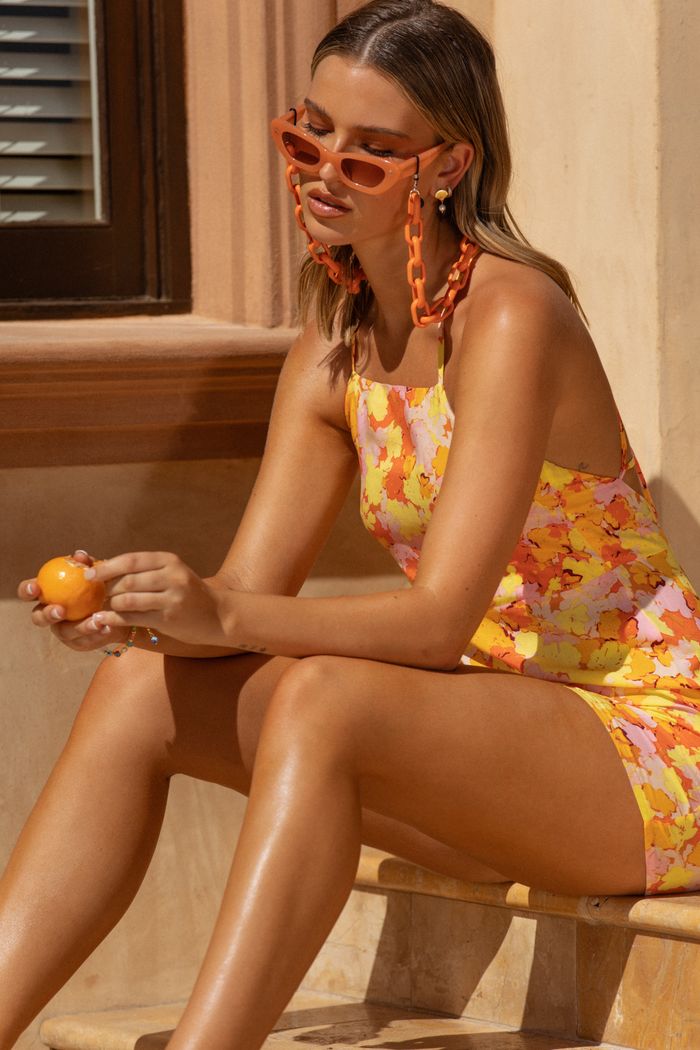 Born on the Pacific coastline, but with a yearning to see the world - Le Salty is an Australian lifestyle label with an aesthetic cultivated from souvenirs of summer travel making the perfect partner for British based brand COTI Vision.
The Lé Salty label was dreamt up as a love letter to unhurried, hedonistic summers to be had. Founded in 2014 on the island of Bali, Indonesia. An ode to the stolen moments between the warmth of the sun and blue of the sea.
Not only are the two brands totally aligned with their brand's vision, they are also united with their eco approach to sustainable fashion. Whilst the UK brand's Amore Italia collection of glasses chains are handmade in Italy from recycled materials, the ethos of Lé Salty is also to 'consciously create' by partnering with slow-fashion manufacturers in Indonesia, honouring skilled artisans and traditional techniques, with the modern pace of certified eco-fibres and practises.
"We have partnered with COTI because of their passion to create products of uniqueness and quality. We were out to showcase their colourful, exclusive and timeless pieces, and they delivered" states Lé Salty Marketing Manager, Sally Wells. Founders of COTI Nancy Gries & Julie Hawkins commented: "We founded COTI to inspire woman to be bold and celebrate their unique personalities. Lé Salty shared their vision with us and we fell in love with everything about their brand. They are truly an amazing company and we simply adore what they do with their patterns and colours. We hope to spend many sunny days and seaside vacations together".