Ambroxan River Artisan Candle (55+ hours) 400g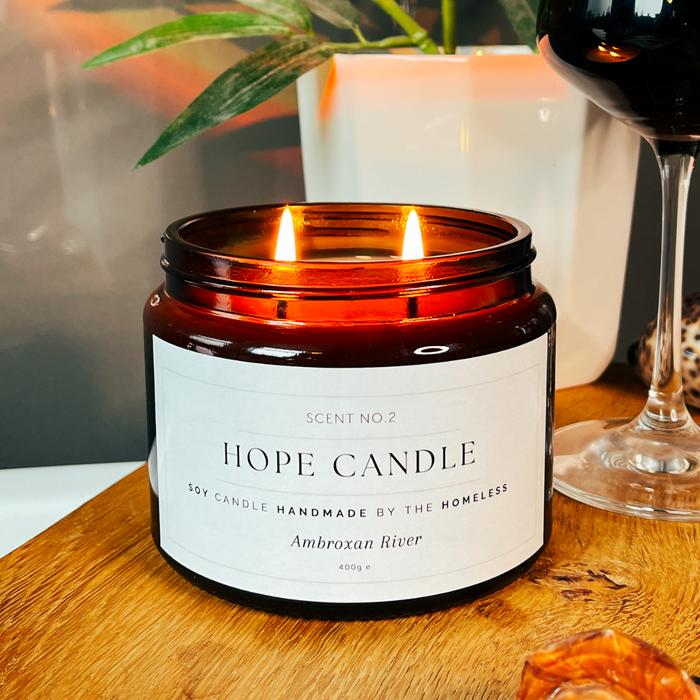 This premium, two-wick amber-glass candle contains biodegradable soy wax, infused with Reggio di Calabria Bergamot. The scents combine with Ambroxan, derived from the precious Ambergris to create a powerfully woody aura that fills a room.
All of our candles are soy wax which means they are 100% vegan. Soy wax also provides a cleaner burn and a longer burn time, so customers will receive a long-lasting product, that is more environmentally friendly, with no toxic fumes.
Our candles also have excellent scent-throw, meaning they fill your desired space quickly, but are not overpowering.
No animals are harmed in our manufacturing processes, and all profits go straight back into our social mission of ending homelessness.
Categories
Wellbeing (Beauty/ Home Fragrance)