Children's Feelings Print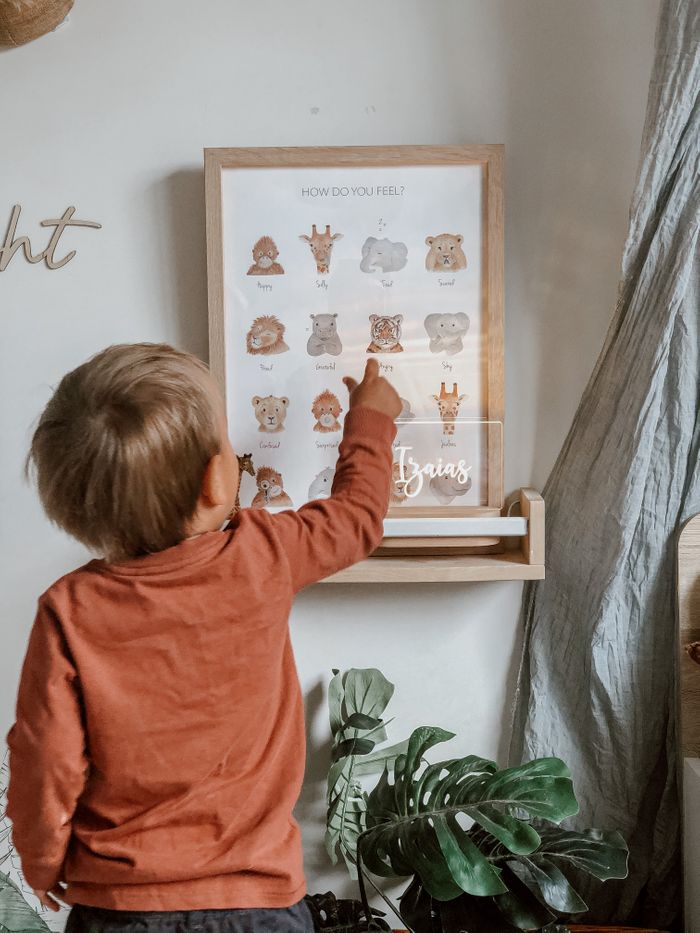 A thoughtful, unique gift and a lovely prompt to encourage children to acknowledge how they are feeling.
What makes it even better is:
-Use it to stretch children's imagination creating stories about the animals (how did the hippo become brave? What did the scared lion cub do?!). Encourage them to talk about the emotions and attitudes in the context of their day (how were you grateful, worried or curious?)
-Particularly great for those tired moments when you no longer have any made up bed time stories in your mind or you want to find out how their day at nursery or school went! Ask the child to point at which they have felt today and get them to explain why they felt proud, for example.
All educational prints are high quality Giclée prints, printed with archival inks, meaning they are guaranteed to last longer than other prints and look nearly identical to the original paintings.
Dimensions: A3 (29.7 x 42 cm)
Categories
Pictures, Prints, Mirrors
Children's