Gin Botanicals Tin with 7 Botanicals with Silk Sari Wrap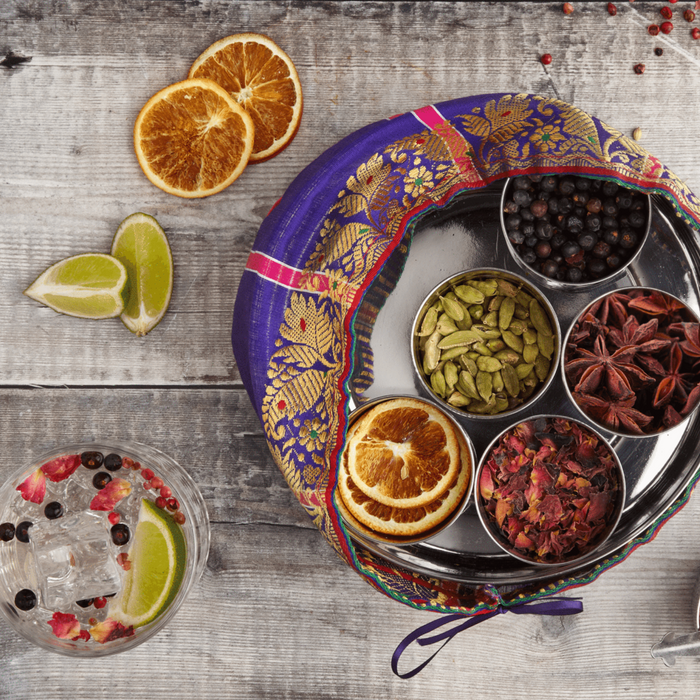 Each tin contains 7 gorgeously fragrant botanicals and a free recipe booklet that shows you how to make your own awesome gin using vodka as your base, craft delicious syrups and honeys and learn how to make the most professional looking (and tasting) drinks EVER.
Our stunning Gin Botanicals Tin is the perfect all-year-round gift for any budding or experienced mixologist who wishes to get creative with gin at home. Especially popular with those looking to find a gift for those 'difficult to buy for' men in their lives. Give them the perfect unique gift for any and every occasion.
Why you'll love it:
Free recipe guide with lots of quick and easy dishes as well as our family favourites
Handmade in the UK with love
Every sari wrap is hand sewn and beautifully vibrant
Spice blends are made fresh in small batches here in the UK
A great gift for the budding mixologist or cocktail enthusiast!
Categories
Food & Drink
Gifts
Kitchenware
Tableware & Dining