Goldstone Fixed Point Pendant (40mm)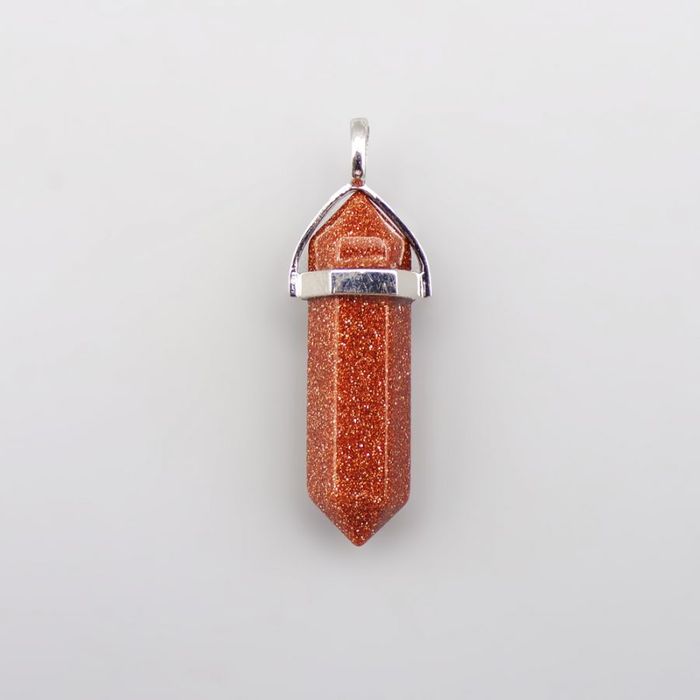 A goldstone fixed point pendant made with a hypoallergenic metal hanging at 40mm.
Available in bulk deals of 15 and 50
Red Goldstone is said to be the stone of confidence and ambition, encouraging motivation and drive. It encourages a positive attitude, it is an uplifting stone, goldstone is said to promote vitality, and help to lift anxious people to a happier mindset. Goldstone's sparkle comes from flecks of copper set in glass.
Categories
Cabinet & Display
Gifts
Jewellery
Wellbeing (Beauty/ Home Fragrance)
Other