Indian Spice Tin with 9 Spices and Silk Sari Wrap – Gift of the Year 2022 Winner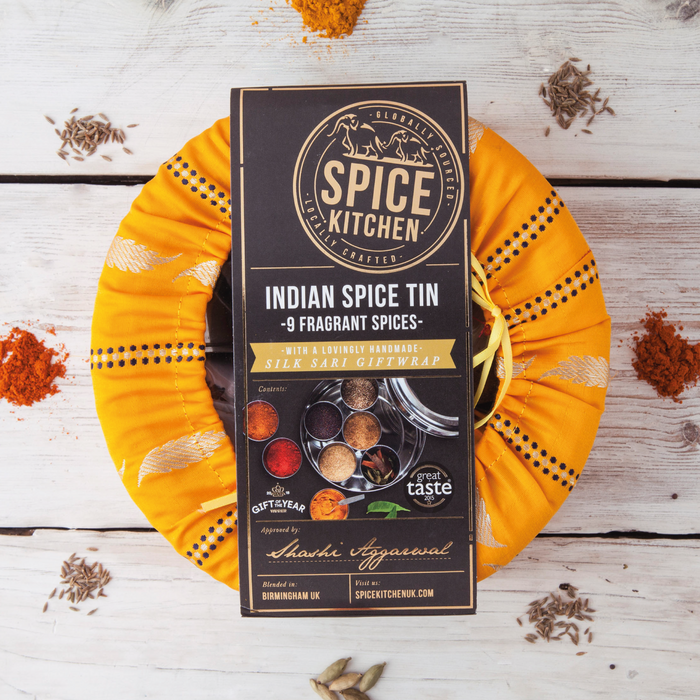 The Indian Spice Tin (or Masala Dabba as it is traditionally known) is a staple in every Indian kitchen, and for good reason. Each tin contains the core spices you will ever need to make virtually every Indian curry. Keep your tin stocked with spices, and you will always have everything you need to create amazing, flavoursome recipes for your friends and family in no time at all.
This collection is a "must-have" for any foodie who is interested in creating authentic Indian dishes at home. Each spice has been carefully chosen and included to form the perfect spice base for Indian cooking. Each spice can be used singularly or blended together to create an endless array of different recipes.
Why you'll love it:
Gift of the Year Award Winner 2022
Free recipe guide with lots of quick and easy dishes as well as our family favourites
Handmade in the UK with love
Every sari wrap is hand sewn and beautifully vibrant
Spice blends are made fresh in small batches here in the UK
A great gift for the budding foodie or an experienced chef!