Look 05 - Instinct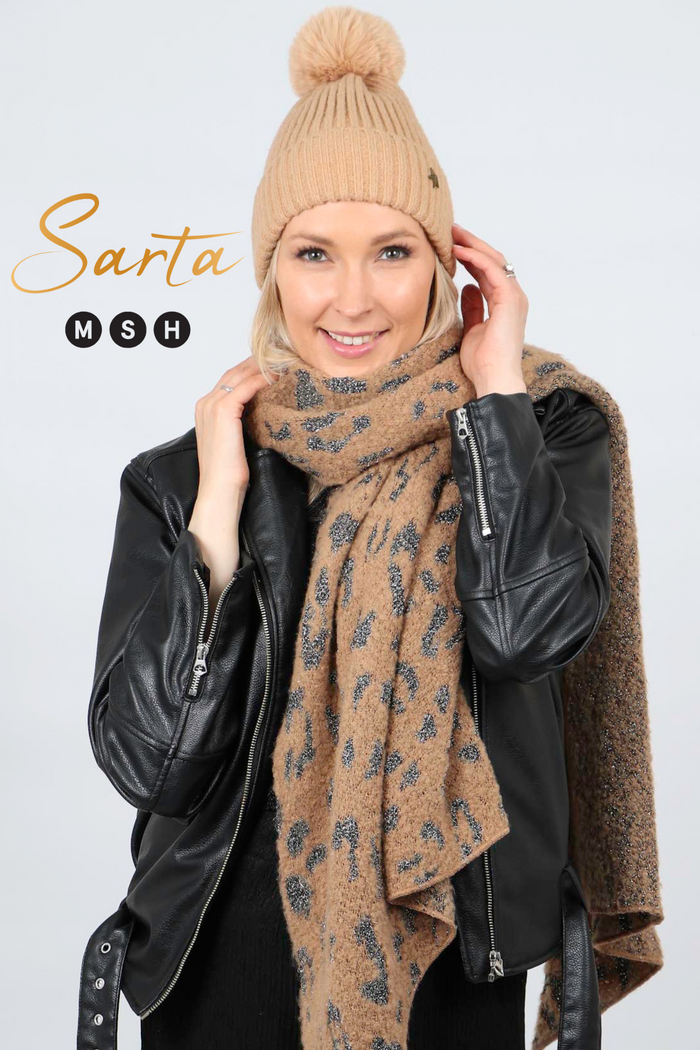 5008CA2 Camel Metal Star Pom Pom Hat with Antique Gold Star
Introducing our effortlessly chic camel ribbed pom pom hat. Adorned with a playful antique gold star accent and crowned with a plush fur pom pom, it is the combination of cosy warmth and timeless style.
Neutral, camel toned knit
Camel fur pom pom
Antique gold metal star detail
Composition: 100% Acrylic
Brand: Sarta
1444NEU7 Asymmetric Heavyweight Scarf with Glitter Leopard Print
Add a touch of fierce elegance to an outfit. The asymettrical shape coupled with the neutral colour and black-toned glitter leopard print creates a striking visual. A piece for those who embrace their wild side with style.
Oversized for a cosy feel
Black glitter detail
Composition: 100% Viscose
Brand: Sarta
Categories
Clothing
Fashion Accessories
Gifts