Mr Perfect and Friends Kits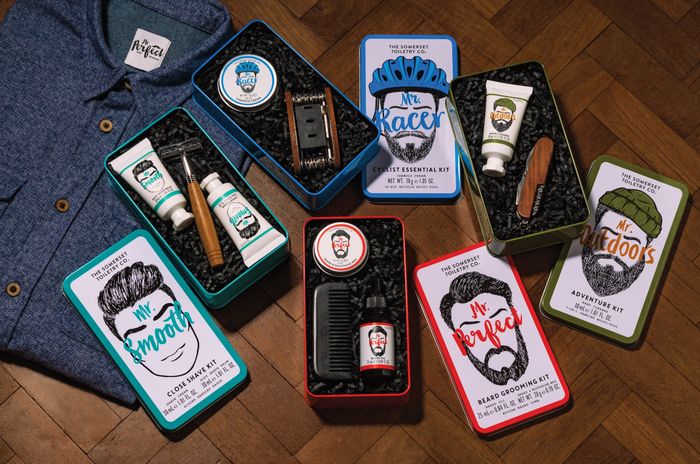 This fun decerative Mr Racer Essentials Kit includes a handy 16 bit multi tool to keep you out of trouble when on the go and a luxurious, highly replenishing chamois cream to ease the friction and let the good times roll.
The Mr Outdoors Adventure Kit comes with a nourshing hand cleanser, fragranced with the masculine musk of Sandlewood, to look after your hard working hands and an incredibly resourceful multi-tool worthy of living in any adventurer's pocket.
The Mr Smooth Close Shave Kit is an impressive little kit with freshly scented and ultra moisturizing shave cream, post shave balm that will keep your face feeling fresh and hydrated all day long and a sophisticated bamboo razor that will make a statement in any bathroom.
Take your facial hair to the next level with The Mr Perfect Beard Grooming Kit. Includes Beard Oil to nourish and condition your beard from root to tip. Mustache Wax to bring out your inner dapper gentleman and a stylish comb to keep it all tidy.