Natural Agate Geode Box (25 – 30pcs)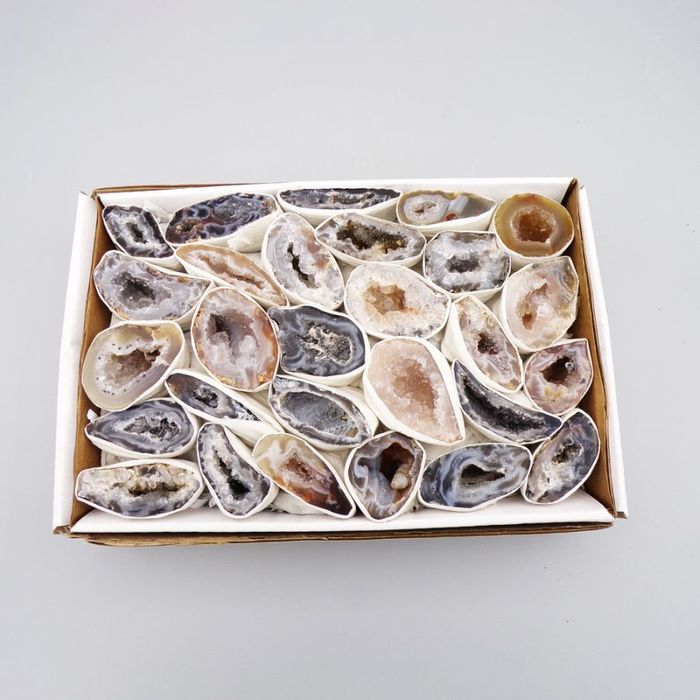 A box of natural agate geode pieces with roughly 20 – 30 pieces included.
Approx Size: 30mm – 70mm
Approx Total Weight: 1.27kg
This is a generic listing – size, weight and exact amount in each box may vary.
Agate enhances mental function, improves concentration, enhances perception and analytical abilities. It is a soothing and calming gemstone that heals inner anger, anxiety and helps in the strengthening of relationships. Agate instills security and safety.
Categories
Cabinet & Display
Office/Home Office
Gifts
Interior Accessories
Wellbeing (Beauty/ Home Fragrance)
Other