Natural Lepidolite Box (24pcs per box)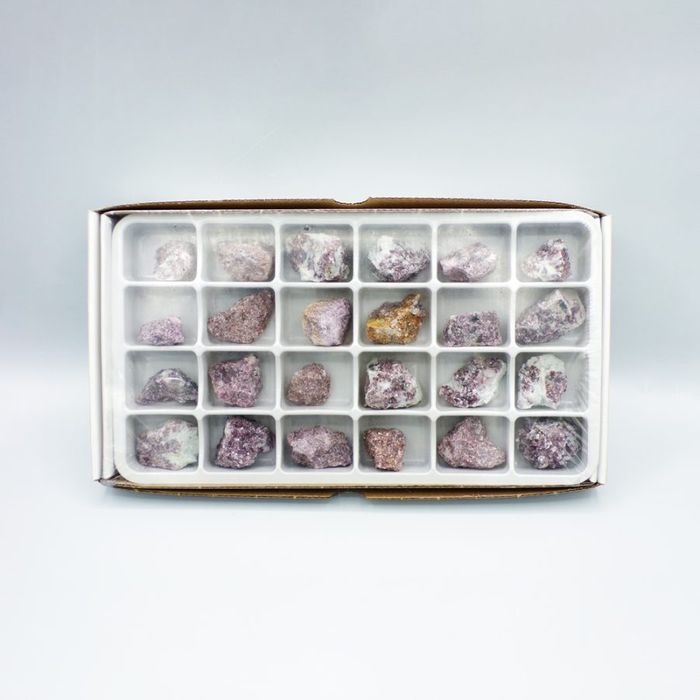 A box containing 24 pieces of raw pocket sized lepidolite each around 25-40mm.
Lepidolite is said to bring deep emotional healing, soothing and reducing stress and depression. Lepidolite is also thought to dissipate negativity and insists on being used for the highest good. It activates the throat, heart, third eye chakras and the intellect. It opens the crown chakra, clearing blockages and bringing cosmic awareness.
Categories
Cabinet & Display
Office/Home Office
Gifts
Interior Accessories
Wellbeing (Beauty/ Home Fragrance)
Other