York Gin 5cl Miniatures - Mixed Case of 42.5% Gins - Case of 20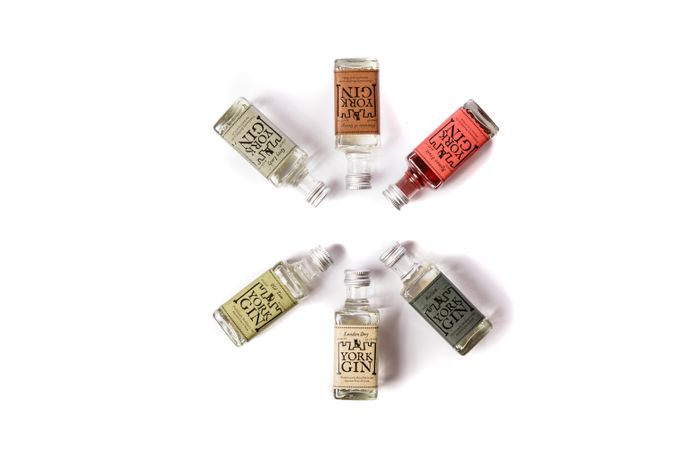 Case of 20 York Gin 5cl miniatures
A mixed case of 20 York Gin miniature bottles. All these gins are 42.5%ABV.
Four bottles each of the following five gins:
York Gin London Dry
York Gin Old Tom
York Gin Grey Lady
York Gin Chocolate & Orange
York Gin Roman Fruit
Made in a small, sustainable York distillery powered by 100% renewable electricity. The bottle and packaging are plastic free and made sustainably in Yorkshire.