York Gin Chocolate and Orange 70cl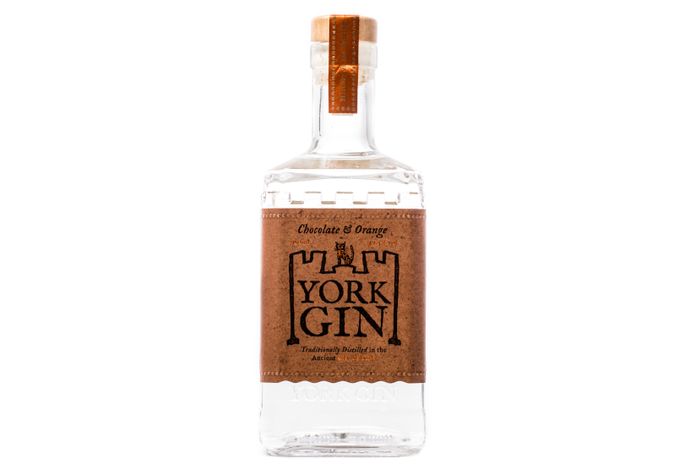 About York Gin Chocolate & Orange 70cl

A real treat for chocolate fans, York Gin Chocolate & Orange is made in the city where the Terry's Chocolate Orange was invented and made for decades.
The finest cocoa nibs (dried, roasted and crushed cocoa beans) and fresh oranges combine perfectly with York Gin's classic combination of nine original botanicals. The result is a beautifully balanced, unsweetened, dry gin with rich and luxurious chocolate and zesty orange notes. 'History in the Tasting'.
Winner of a Gold medal at the New York International Spirits Competition.
Made in a small, sustainable York distillery powered by 100% renewable electricity. The bottle and packaging are plastic free and made sustainably in Yorkshire.
Reviews
'This new release may be inspired by the Terry's Chocolate Orange, which was made in York for many years, but it's surprisingly subtle and deliciously dry, the chocolate and juicy orange notes just emerging on the finish. Clever stuff, and sensational in an espresso martini.'
- Sunday Telegraph
'Cocoa nibs and fresh oranges make up this one, and you're right - it will make a superb Espresso Martini.'
- Master of Malt
Perfect serves
Chocolate & Orange G&T:
York Gin Chocolate & Orange, Fever-Tree light or Fever-Tree Clementine, lots of ice. Garnish: Slice of orange.
Espresso Martini:
25ml York Gin Chocolate & Orange
15ml Tia Maria
10ml Cointreau
Shot of espresso
All shaken in a Boston shaker with ice (to cool the coffee). Strain into a Martini glass. Add a dusting of chocolate. Gin & Tonic York Gin Chocolate & Orange, quality light tonic, ice. Garnish: orange peel.
Tasting notes
ABV: 42.5%ABV
Nose: Dark rich chocolate and vibrant sweet orange. Taste: Dry and lightly spiced notes with vanilla and rich cocoa undertones, luxurious, smooth.
Finish: Creamy long chocolate and lively orange.
Botanicals: Juniper, coriander seeds, angelica root, cardamom, cinnamon bark, dried lemon peel, orris root, black pepper, grains of paradise, cocoa nibs and fresh oranges.