York Gin London Dry 70cl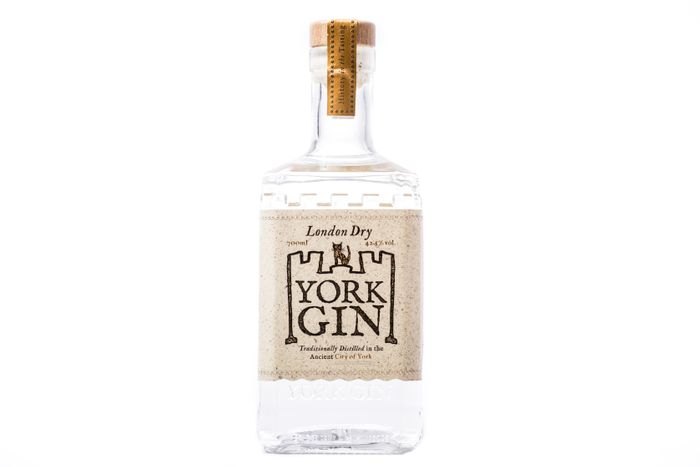 About York Gin London Dry 70cl

A classic, gold medal-winning London Dry made in the ancient city of York using traditional methods perfected over centuries of English gin making.
The Great Taste Awards describe it as 'perfect'. The New York Spirits Competition awarded it a gold medal.
This smooth, rounded 42.5%ABV London Dry is the ideal gin for a G&T, Martini and other classic cocktails.
Flavoured with juniper and eight other classic botanicals used since the 18th Century. It is 'History in the Tasting'.
Made in a small, sustainable York distillery powered by 100% renewable electricity. The bottle and packaging are plastic free and made sustainably in Yorkshire.
More about York Gin London Dry
Nine botanicals used by English gin makers for over 300 years come together to form a complex and satisfying classic. York Gin London Dry is all about the perfect balancing of flavours - a smooth, rounded, go-to gin that defies fashions and fads. Vapour infused in a beautiful traditional copper still to ensure absolute consistency of taste.
Awarded two stars at the Great Taste Awards 2019, where judges described this London Dry as 'perfect'.
Winner of multiple international awards including Gold at the New York International Spirits Competition 2020.
Reviews
'A classically styled London Dry gin with attractive floral tones, nutty angelica, subdued citrus and light spice.' - Difford's Guide
'This gin will play perfectly when creating a new cocktail menu for your next socially distanced party.'
- Gin Magazine
'This is a most satisfying dry gin – an excellent sipping gin, easy drinking on ice it also makes a great gin and tonic.' - London Gin Club
Perfect serves
Gin & Tonic York Gin London Dry, quality light tonic, lots of ice. Garnish: Curl of lemon peel.
Martini York Gin London Dry, one teaspoon dry vermouth, olive.
Tasting notes
ABV: 42.5%
Nose: Harmonious, warm, hints of floral top notes. Palate: Dry, juniper led, balanced by floral notes and warm cardamom. A gentle citrus edge complemented by spiciness of coriander.
Finish: An earthy dryness of angelica, balanced with peppery tones.
Aftertaste: A complex and smooth finish, no one tone takes precedence.
Botanicals: Juniper, coriander seeds, angelica root, cardamom, cinnamon bark, dried lemon peel, orris root, black pepper and grains of paradise.