York Gin Old Tom 70cl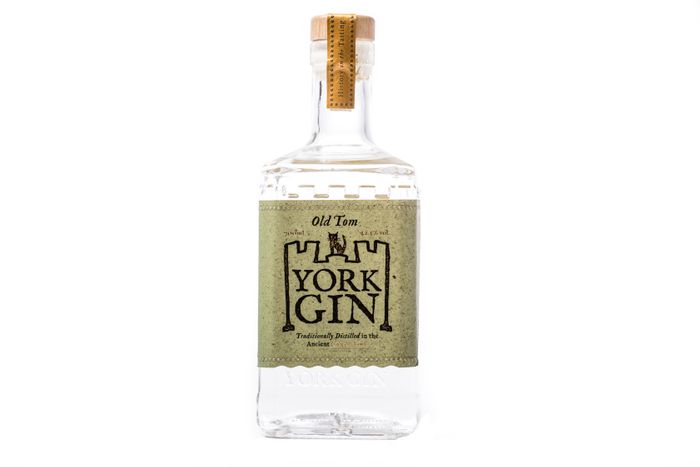 About York Gin Old Tom 70cl

One of the world's best gins, winner of multiple gold medals. Experts agree it is truly outstanding - Spirits Kiosk say 'there's not enough superlatives to do it justice'.
This 42.5%ABV gin is faithful to Old Tom's Victorian roots - it is slightly sweetened with a sugar syrup that distinguished this type of gin in the 19th Century. 'History in the Tasting'.
The syrup is made by a Yorkshire Michelin-starred restaurant and includes Yorkshire Rose and locally foraged herbs. It gives the gin subtle hints of star anise, floral notes and slight sweetness.
It's awards include Best English Old Tom at the World Gin Awards for two years running.
Made in a small, sustainable York distillery powered by 100% renewable electricity. The bottle and packaging are plastic free and made sustainably in Yorkshire.

The syrup is made in the kitchen of one of Yorkshire's finest restaurants - the Michelin-starred Star Inn, Harome.
The syrup's key ingredients are foraged from local North Yorkshire hedgerows and the Star Inn's kitchen garden - including the White Rose of Yorkshire.
Awards:
Gold at the New York International Spirits Competition.
Gold Outstanding at the IWSC (International Wine and Spirit Competition) - one of only six gins worldwide - with a score of 98/100.
Gold at the 2019 Spirits Business Gin Masters, putting it in the company of some of the best distilleries in the world - Herno in Sweden and Australia's Four Pillars.

Reviews

'Arguably one of the best gins in the world regardless of genre - York Gin Old Tom is a must try, must taste, must have offering. It's an unmissable gin in a sea of gin. It's so good there's not enough superlatives to do it justice.' - Spirits Kiosk
'A delightfully elegant and complex nose of juniper, spice, and flower blossom. On the palate, juniper is at the fore, before a exceptionally well-integrated liquorice sweetness that lingers on the finish and leaves you wanting another sip.'
- International Wine & Spirit Competition (IWSC)
'Absolutely love York Gin's Old Tom - this one is a beaut.' - Susy Atkins, Sunday Telegraph

Perfect serves
G&T: York Gin Old Tom, light tonic, lots of ice, Garnish: Pink peppercorns or Star Anise.
Tom Collins:
50ml York Gin Old Tom, 25ml lemon juice, 25ml sugar syrup, 125ml chilled soda water, Garnish: Slice of lemon. Build the drink over lots of ice in a Collins or a hi-ball glass, stir and add a slice of lemon at the end.
Martinez:
40ml York Gin Old Tom, 40ml sweet red vermouth, 10ml orange liqueur (eg Cointreau). Dash of orange bitters (optional), Garnish: Twist of lemon juice.
Stir all the liquid ingredients over ice, then strain into a chilled martini glass and garnish with a thin, twisted strip of lemon zest.
Tasting notes
ABV: 42.5%
Nose: Warm, hints of star anise and cinnamon, softly aromatic.
Palate: Slightly sweet, herbaceous and floral, rich, warming spice.
Finish: Mid-range finish with cooling flavours.
Aftertaste: Long, lingering, earthy with hint of liquorice.
Botanicals: juniper, coriander seeds, angelica root, cardamom, cinnamon bark, dried lemon peel, orris root, black pepper and grains of paradise.