York Gin Outlaw - Navy Strength 70cl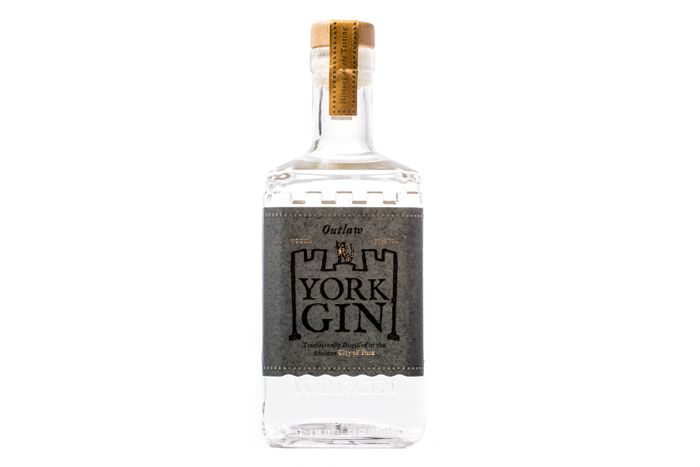 About York Gin Outlaw Navy Strength 70cl

A Navy Strength Gin with a smoothness that belies its strength - at 57%ABV, this is a seriously strong spirit.
Whisky drinkers love this gin - and so did the judges at the world famous San Francisco World Spirits Competition who awarded it a Double Gold medal, making it one of the world's best gins.
This gin is inspired by York's famous outlaws, including Gunpowder Plotter Guy Fawkes and highwayman Dick Turpin. 'History in the Tasting'.
With its stronger flavours and higher alcohol - we advise you to drink York Gin Outlaw with ice, tonic ... and care.
Made in a small, sustainable York distillery powered by 100% renewable electricity. The bottle and packaging are plastic free and made sustainably in Yorkshire.

As well as the San Francisco accolade it has also won Best English Navy at the World Gin Award.
Reviews

'Struck us with its smoothness. Almost creamy, the gin has a particularly rounded feel.'
- The Independent
'This would make a lovely choice for autumnal or winter drinks.' - Gin Magazine

'Literally classed as one of the best spirits in the world and I can see why.'
- Manchester Food Tourist

Perfect serves
Gin & Tonic:
York Gin Outlaw, quality Indian tonic, lots of ice. Garnish: Lime or grapefruit or even thyme.
Pepper Martini & soda:
50ml York Gin Outlaw, Ice cubes, black peppercorns, soda water to taste (from a splash to a long drink).
Gimlet:
50ml York Gin Outlaw, 30-50ml Rose's Lime Cordial, dash of soda water (optional), fresh lime garnish.
Put all the ingredients (except the garnish) into a long glass over ice, stir well. Strain into a chilled cocktail glass. Garnish with fresh lime.
Tasting notes
ABV: 57%
Nose: Warm, hints of floral and lemon top notes.
Palate: Dry, strongly juniper-led, balanced by floral notes and warm cardamom.
Finish: An earthy dryness of angelica, balanced with peppery tones.
Aftertaste: A complex & smooth finish, no one tone takes precedence.
Botanicals: Juniper, coriander seeds, angelica root, cardamom, cinnamon bark, dried lemon peel, orris root, black pepper and grains of paradise.