York Gin Roman Fruit 70cl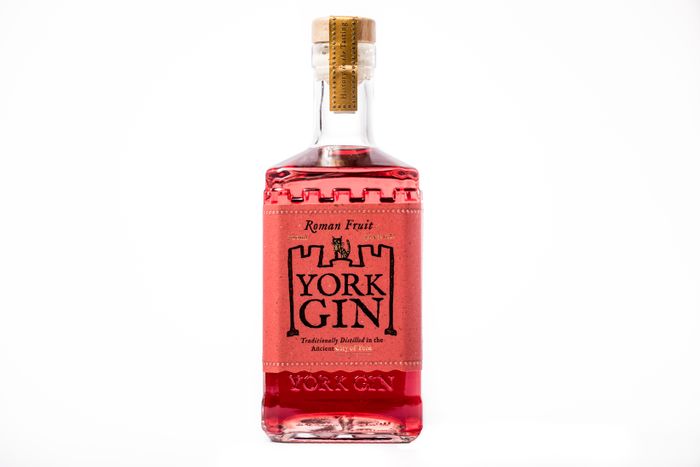 About York Gin Roman Fruit 70cl

A full-strength dry gin with no added sugar, it is infused with fruits and flowers associated with Ancient Rome - including strawberries, raspberries, blackberries, apples and hibiscus. 'History in the Tasting'.
The Yorkshire-made fruit infusion sits in our gold award-winning London Dry gin for over two weeks to develop a rich red imperial hue and a complex flavour.
The Great Taste Awards describe this 42.5%ABV gin as 'mouthwatering' and it has won several international awards.
Made in a small, sustainable York distillery powered by 100% renewable electricity. The bottle and packaging are plastic free and made sustainably in Yorkshire.
It is one the few gins in the world with its own Latin motto (checked for us by the UK's most famous Roman expert, Dame Professor Mary Beard):
'Veni, vidi, bibi'- 'I came, I saw, I drank.'
Reviews
'An example of a brand who have got it spot on and delivered it to stunning effect. This is a must have for any gin collection!'
- The Gin Shelf
'It might be deep red in colour but tastes like gin first and foremost. The infusion has added layers to the underlying gin and given it huge complexity, but the juniper is clear. It's dry as a bone too - making it perfect to use with tonic.'
- Olivier Ward, Editor, Spirits Beacon
'The aroma is fruity and floral with a sweet fruity taste to match. This is another contemporary gin that will please those who like their gin juniper-lite. I served it with a Mediterranean tonic, lemon zest twist and fresh raspberry.
- For The Love of Gin
Perfect serves
Berry G&T:
50ml York Gin Roman Fruit, 100ml of light tonic, Mediterranean tonic or lemonade, ice.
Garnish: Raspberries or small strawberries.
Roman Fruit punch-style fizz:
50ml York Gin Roman Fruit, 150ml Fever Tree Sicilian Lemonade. Over ice in a tall glass. Garnish: Dried fruit or hibiscus.
Roman Fizz cocktail:
25ml York Gin Roman Fruit. Prosecco or Champagne, raspberries.
In a champagne flute, add the gin then the fizz followed by the fruit.
Tasting notes
ABV: 42.5%
Botanicals: Juniper, coriander seeds, angelica root, cardamom, cinnamon bark, dried lemon peel, orris root, black pepper and grains of paradise, dried fruit tea infusion: hibiscus, apple, strawberries, raspberries, blackberries.