14 Jun 2022
10 Reasons to Come to Home & Gift 2022!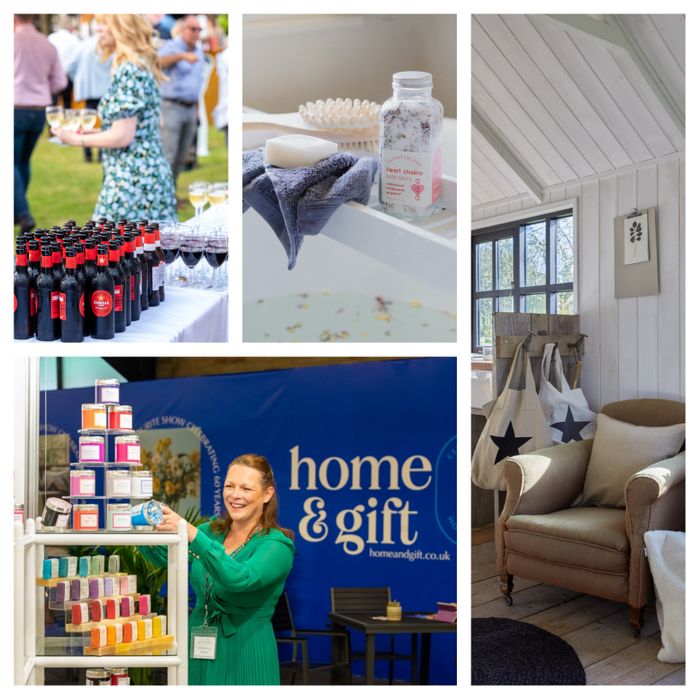 Discover our brand new Furniture Collection
This year sees the launch the Furniture Collection, taking over both Hall Q and the Kings Suite at the Harrogate Convention Centre. After the huge success of the Manchester Furniture Show co-locating with Home & Gift last year, we wanted to offer our buyers an even bigger helping of contemporary furniture and stylish home accessories in 2022. In addition to our traditional offering, retailers will now also be able to browse the very latest collections from the likes of Kettle Interiors, Shankar, Smart Trading, AWS and IFD, Gallery Direct, T A Interiors, Bronte by Moon, Zinc Home and Deluxe Home Art - plus many, many more!
Top brands showcasing their latest products
Home & Gift is well-known for bringing together the best of the best in giftware suppliers from around the UK and this year's lineup doesn't disappoint! We have over 800 brands exhibiting, including returning favourites such as Jellycat, Kikkerland, Joe Davies, The Art File, Lagoon Group, Enesco, D&X, Orange Tree Toys, Richard Lang & Son, House of Disaster, Powell Craft, Bomb Cosmetics, Caroline Gardener, Hot Tomato, ROKA London, Wrendale Designs, Tilley & Grace, Blomus, CHALK, Talking Tables, and LV Clothing to name just a few!
Ample networking opportunities
Over the course of the 4 days of the show our buyers and exhibitors are able to take advantage of multiple networking opportunities – our buzzing social calendar provides our audience with a unique chance to connect over a cold drink (or two!) under the Harrogate sun. The Sundowner drinks on the Sunday evening are a fantastic platform for our exhibitors and visitors to relax and network after a busy first day, and of course every day we also have Gin on The Lawn, which is always a great opportunity for everyone to mingle in a relaxed atmosphere.
Quintessential British buying festival
Harrogate's quaint countryside village-setting helps our buyers to feel right at home under the July sunshine. The charming setting is perfect for our visitors to relax and shop with ease, whilst our exhibitors get to enjoy the summer sun as well!
5 Unique show sectors
Our show is unlike any other as our buyers will be able to browse and discover products over 4 marquees and 7 halls at this year's Home & Gift. Across our show sectors – Design-Led Gifts, Food Emporium, Gift, Home & Interiors, Jewellery and Fashion along with Furniture Collection – buyers will be able to discover the very best of everything from classic giftware right though to stationery, gift food or home accessories.
Browse & Meet – connect before you arrive
Here at Home & Gift we're giving suppliers and buyers multiple opportunities to make those crucial connections, and this year we're starting the networking early online! Our new networking platform Browse & Meet gives buyers the chance to peruse brand new products from our exhibitors before they even arrive at the show, create their own Product Wishlist and message them about their products. Most importantly, in advance of the show buyers can also request appointments with our exhibitors on-site to ensure they don't miss out on meeting any of our top brands!
Shop Talks Online Digital Content
We want to offer our buyers more than just shopping opportunities at Home & Gift through our Shop Talks online series. Buyers will be able to learn from the best in the industry in our series of online masterclasses and discussions in the lead up to the opening of the show. Keep an eye on our website for the full lineup, which will be released soon!
Buyers from the biggest retailers
Our brands will be able to meet buyers from some of the biggest retailers in the country at this year's show. We already have buyers confirmed to be attending from; Dobbies Garden Centre, Hoopers, Science Museum Group, John Lewis, Pretty Little Thing, Soho House, Wilko, Weavers of Ireland, Visit Scotland, Next, Southbank Centre and many more!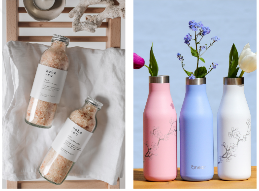 Perfectly timed with the Autumn/Winter buying season
Taking place in the middle of Summer, Home & Gift is the perfect time for buyers to start putting together their Autumn/Winter collections. Our exhibitors will be showcasing their latest product launches for our buyers to snap up first!
Discover new brands across the show
Due to the expansion of the show, this year over 25% of our exhibitors are brand new to Home & Gift, including the likes of Butterfly Fashion, Designworks, THUN, Aery, Little Concepts, Klean Kanteen & Opinel, Flick Fashions, All Mapped Out, William Morris, Olor, Kind Bag, Albetta, Sam Wilson Studio, Heart & Soul Studio and many, many more! The team have worked incredibly hard over the last year to provide our attendees with unparalleled levels of newness – come and see for yourselves!