07 Jun 2023
5 Essential Tips for the First-Time Attendees at Home & Gift: An Exhilarating Journey Awaits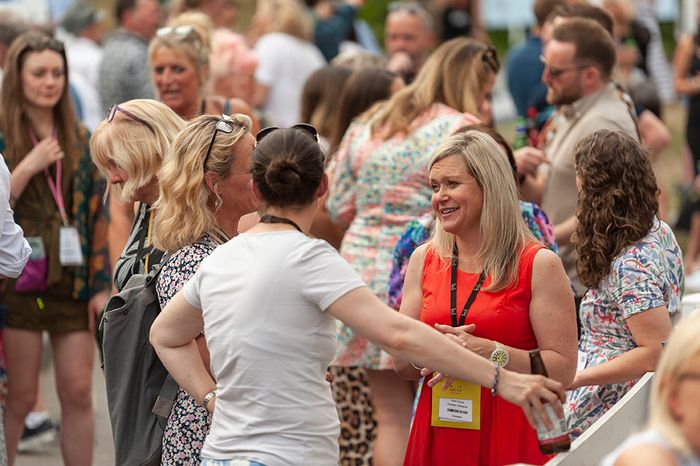 Immerse yourself in the vibrant, exhilarating atmosphere of Home & Gift with our top five tips for first-time attendees. Make the most of this radiant event with careful planning, open-minded connections, and a dash of nostalgia.
Are you a retail buyer or store owner about to embark on your maiden voyage to Home & Gift? Taking place from 16-19 July 2023 across the Harrogate Convention Centre and grounds of The Double Tree by Hilton, picturesque Harrogate is the perfect setting to source, network and be inspired. Famous for its ability to facilitate welcoming, relaxed and powerful opportunities for wholesale retailers and brands to do business, you're in for an abundance of inspiration, carefree laughs, and exciting connections at Home & Gift. As you prepare for this groovy gathering, here are five tips to make your experience as smooth, successful, and enjoyable as possible.
Plan Your Visit: With so many lust-worthy products and exciting exhibitors, it's easy to get carried away. Plan your visit to ensure you're making the most of this important event in the retail trade buying calendar. Before you visit, explore the Home & Gift website to identify the brands you'll be heading straight to onsite. Use the easy 'favouring' tool to streamline who you want to see and get in touch with them via their profiles to plan at-event meetings ahead of time. Harrogate comes alive during Home & Gift, so be sure to book accomodation and travel ahead of time.
Connect, Connect, Connect: Use this opportunity to build a collective of contacts. Remember, it's as much about networking as it is about sourcing new products. Think about how you're going to exchange details… business cards? A QR code?
Embrace the Vibe: The spirit of Home & Gift is free-spirited and welcoming. Embrace this vibe and let it guide your decisions. Home & Gift has plenty of social opportunities throughout the 4 day show, so be sure to factor them into your day!
Be Open to Inspiration: Remember that by attending Home & Gift, you will be amongst the first to see new product launches and new-season designs. Allow the inspiring displays to guide your buying decisions. Keep an eye out for new trends and ideas that will become your customers' next favourite throughout the all-important Christmas period.
Enjoy the Journey: Lastly, keep in mind that Home & Gift is not just about business. It's a carefree, nostalgic, and exhilarating experience. Take the time to enjoy the journey.