24 May 2022
BEHIND THE BRAND: THE ART FILE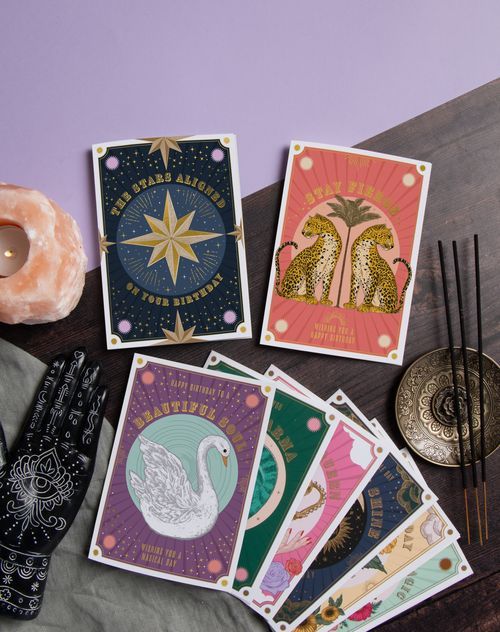 Tell us about your brand; who are you, what does your brand sell and how long has your brand been around? Have you been at Home & Gift before?
The Art file is a multi-award winning, family run, independent publishing company which specialises in designing and distributing high quality and unique everyday greeting cards, social stationery, and gift wrapping, as well as a comprehensive range of Christmas products. We are currently celebrating our 25th year in business, and this will be our 22nd year exhibiting at Harrogate Home & Gift.
How did your brand start?
Our brand was started by Ged and Karen Mace 25 years ago in the back bedroom of their family home in Nottinghamshire. Both Ged and Karen have extensive experience in the art and design fields, and the brand was created because they saw a gap in the greeting card industry for unique and inspiring designs for greeting cards. Since then, The Art File has grown considerably and now operates from its head office in the centre of Nottingham, employing 28 people.
While creating your brand, what has been your biggest highlight and why do you love what you do?
We are fortunate to have several highlights across our business and our history. We have managed to build a team of fantastic people that we love working with every day as well as getting to work with some of the world's most talented illustrators, designers, and artists. Alongside this, we have enjoyed nurturing and growing successful licenses to complement our growing portfolios. We have been fortunate to have won many accolades and awards in our history to date, most notably the Queen's Award for international trade back in 2018. This award celebrates British businesses that sell British made products overseas with great success. However -and this may sound cliched - the main reason we love what we do is because we get to make people smile every day when customers send our cards to their friends, family, and loved ones.
Looking back, what advice would you give to yourself when you first started out?
Every business, regardless of how large or small, is presented with challenges that must be overcome. Dealing with these challenges and working together as a team to come to viable solutions is what makes a business who they are. With that said, we wouldn't change any of the challenges that we have faced in the past because how we've dealt with those challenges has made us who we are today.
What can we look forward to from your new collections that you are bringing/launching at Home & Gift?
NEW LAUNCHES
Acting as a perfect launch pad for any mid-year launch of product, we have once again designed and published three brand new greeting card ranges, as well as a number of range extensions from current popular and high performing collections.
Amongst the brand-new collections being launched, we are delighted to be working with acclaimed artist Emma Turner, who has created a beautiful art range called Richmond Park. The range of 12 large blank cards are heavily inspired by the lovely Richmond Park. These cards are to be finished with tasteful embossing, and utilize a bright, summery colour pallete, which we're confident our customers will love just as much as us!
Alongside Richmond Park, after getting asked on numerous occasions from both trade customers and members of the public for a musical inspired range, we are thrilled to launch Maestro. Designed by our multi award-winning in-house design team, this musical collection contains 8 designs which celebrate the world of music, instruments, and of course the extremely talented people that play them. After all, music is such a huge part of people's lives. Each design is finished with a tasteful embossing and gold foiling, with a mustard envelope to differentiate the range further.
Finally, we have a brand-new range called Pollen. It's a delightful range of 12 new designs inspired by the both the animals and insects that carry pollen, as well as the aromatic plants and flowers that create it.
Alongside our three brand new collections, we have several range extensions from popular and high performing ranges. These include brand new designs from the wonderful Snowtap (whose range was launched only last year), Natural Phenomenon, Soul Mates, Bear, our Peace & Blessings religious card collection, Nature Trail by Kate Heiss, and much more! Be sure to come onto our stand at the show (Hall DP1, Stand C15) to be among the first to see these fantastic new cards.
As always, we shall have our multi-award winning Christmas 2022 collection on display and available to order at the show. Be sure to place your orders to reserve stock before it's too late!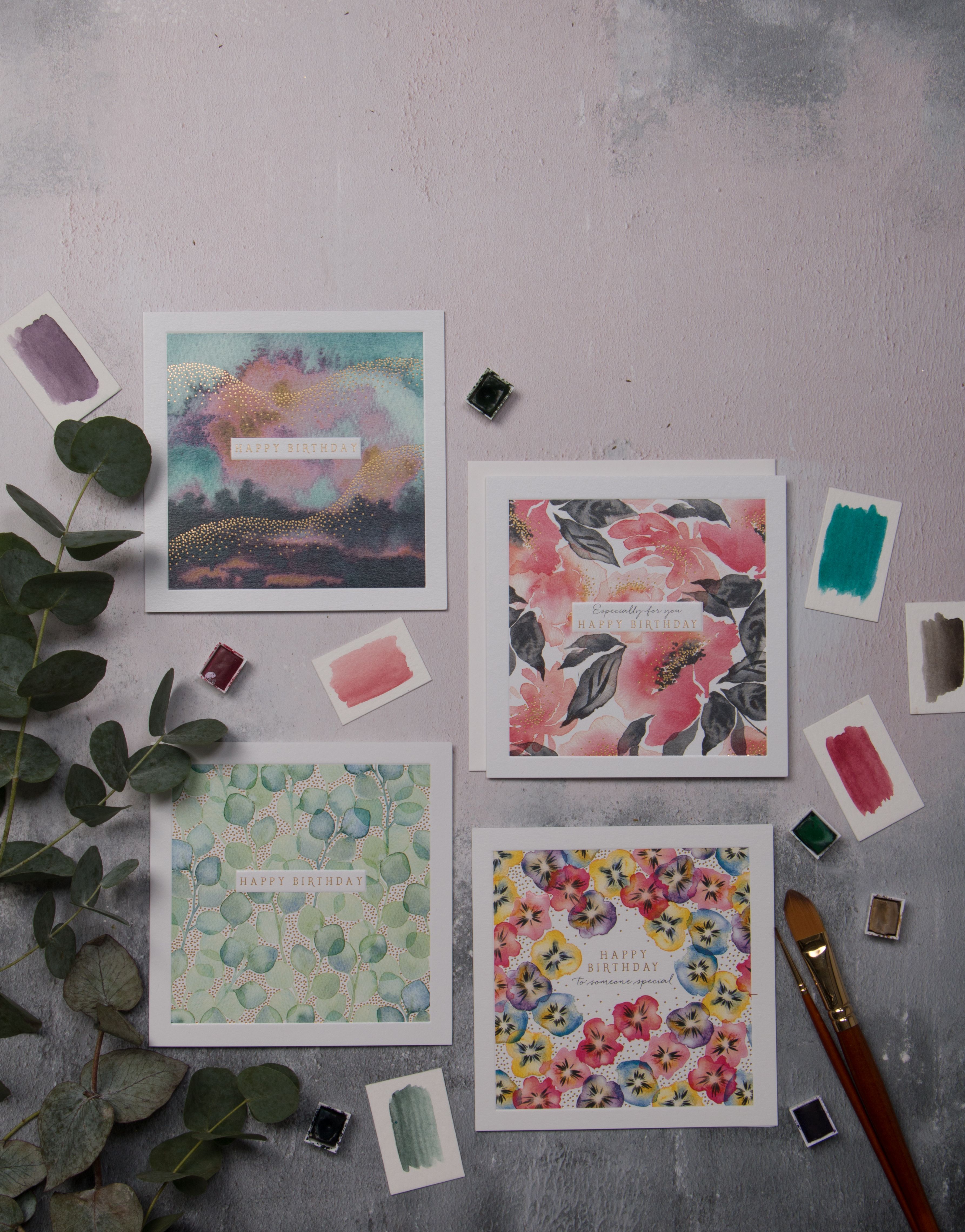 EVENTS
We plan to celebrate The Art File's 25th birthday throughout 2022, including at Harrogate Home 7 Gift. We want to thank everyone who has helped us achieve this milestone which includes giving our independent customers the chance to win some lovely prizes.
One of these opportunities is a shop window competition for both Everyday and Christmas products, with prizes for the winners. The window displays will be judged twice a year, once for Everyday and once for Christmas. Independent retailers are invited to send us photos of their shop windows when they feature Art File products. The pictures will be judged by our design studio and customer service team and the winners will be given a £250 credit to spend on Art File products however they wish. Everyday images should be sent to us between June and September 2022. Winners (one from the north and one from the south) will be announced in early October 2022. For Christmas, pictures can be sent anytime until 24th December 2022 – the two winners will be announced at the beginning of January.
As well as this, at Harrogate Home & Gift, we will be randomly picking an order placed at each one of these shows to receive a £250 credit off the order. Just because we like to share the love!
We will be sharing more information on these competitions soon.
Do you have any personal favourites from your new collection?
We love everything that we produce, however our personal favourite has to be the Bear collection. We obviously love how cute the bear figures are, but we also love their universality - they can be sent for lots of different reasons, messages, and occasions. Alongside this collection we are extremely proud of our multi-award winning Christmas collection which can be seen on our stand at Harrogate Home & Gift Hall DP1, Stand C15).