12 Jul 2022
BEHIND THE BRAND | DCUK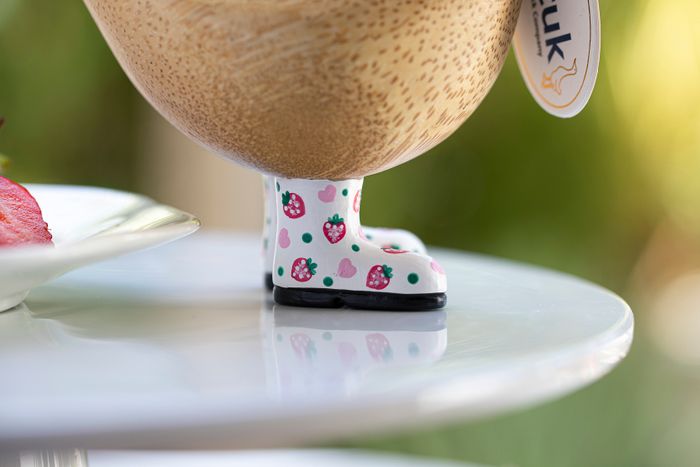 You won't be able to resist these handmade and hand painted ducks! DCUK are passionate about creating quality products which not only make their customers smile but will also brighten their homes. The brand will be launching new designs at the show so make sure you stop by their stand!
Tell us about your brand; who are you, what is your brand ethos, what does your brand sell and how long has your brand been around? Have you been at Home & Gift before?
DCUK is the Original Wooden Duck Company. Since 2004 our passion has been creating handcrafted wooden characters that make people smile. Every DCUK duck or feathered friend is a true original, having been hand-carved and carefully painted individually. All DCUK characters are raised from brilliant bamboo root, with our team in Indonesia rescuing discarded roots and transforming them into something more loveable. Based down in Devon, DCUK is ambitious, altruistic, creative and caring. Our mission is to make life a little bit better with our loveable characters.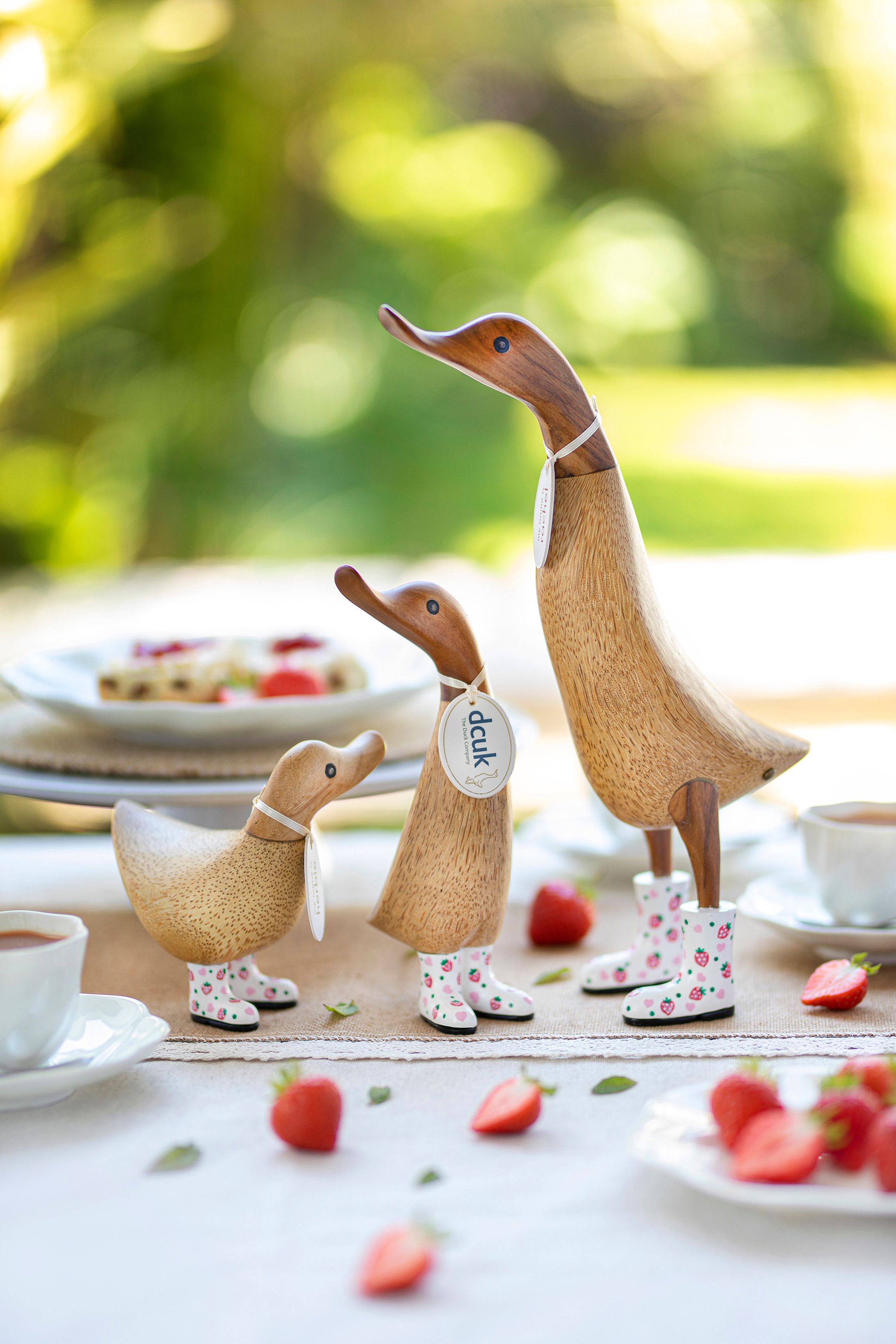 How did your brand start?
In 2004 we met a creature that was to change our lives. Outpacing its owner in a field outside an Indonesian village was a very determined Indian Runner Duck. Standing upright like a penguin and equally flightless, the Runner Duck wasn't like any duck we'd encountered before, and its curious nature, social graces and audacious speed charmed us completely.
On returning to Britain, we formed The Original Wooden Duck Company, DCUK. Our aim was simple: to design and hand-craft gifts from the sustainable bamboo we'd seen on our trip. We wanted people to smile when they received our ducks, just as we had when we'd met their living relations in Indonesia. And, thanks to the exceptional skills of our designers and makers, it worked. Now through imagination, charm and quality, we have a product that provides a lifetime of love.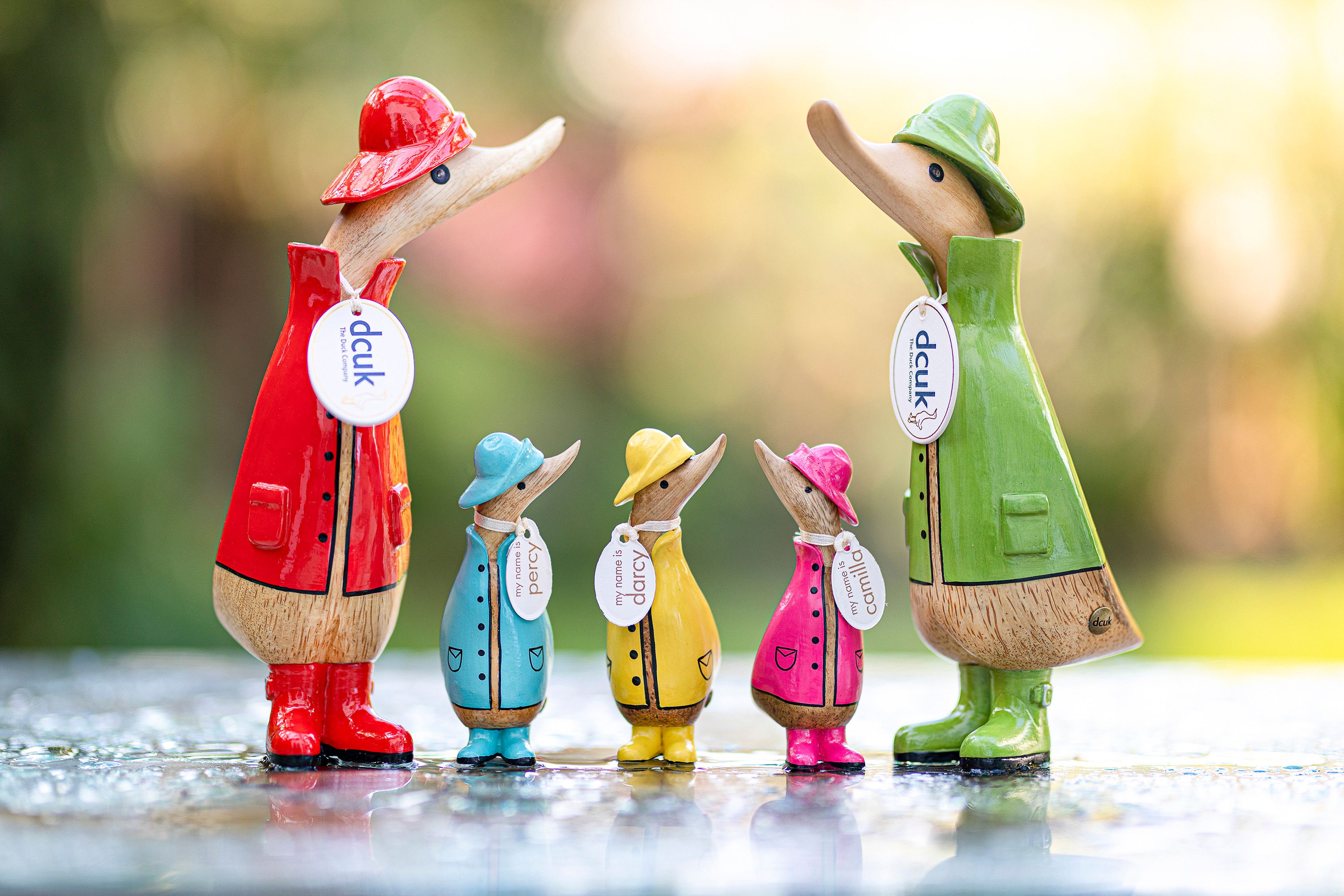 While creating your brand, what has been your biggest highlight and why do you love what you do?
We have incredibly loyal customers at DCUK. Most buy multiple characters to create a talking point within their home and with friends and family, or to give to others as a memorable gift. Our biggest thrill is hearing the genuine difference original DCUK characters make to people's lives. Whether it's making someone smile, commemorating positivity and kindness, or improving a person's way of life – our aim is to spread happiness, which honestly gives us joy time and time again.
Looking back, what advice would you give to yourself when you first started out?
Probably the best advice we'd give ourselves now if starting out, would be to think like a challenger brand, all the time. Like a brand who's new on the scene, with nothing to lose and everything to prove.
In other words, don't be afraid of doing things differently, put yourself out there, take risks, embrace any failures to learn from them, and, importantly – stop being modest about the brand's potential and impact on customers and trade partners. Harness the positivity!
What can we look forward to from your new collections that you are bringing/launching at Home & Gift?
People who visit us at the show will be greeted by the friendly faces of our duck collections, with some brand-new, never-seen-before products on display too. We're launching our Baker Ducklings for trade, which have easily been our most successful online only range in the last year or so.
We're also pleased to unveil an exciting range of Wild Strawberry Boots across our popular styles, plus new Cyclist Dinky Ducks to complement our ever-popular Duckling versions. We'll be taking pre-orders for both of these ranges at the show, and until the end of September. The Baker Ducklings are however, available right now!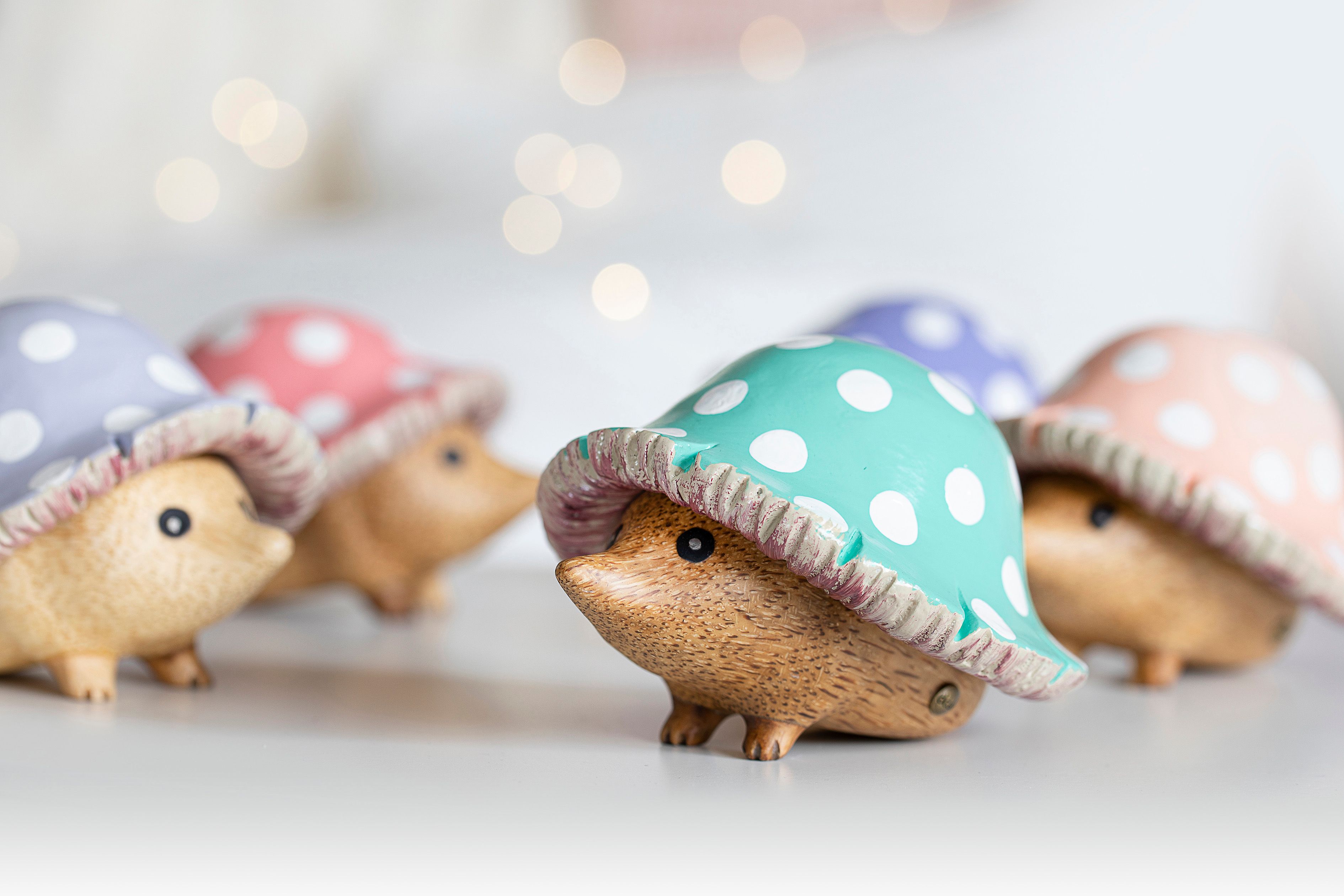 Do you have any personal favourites from your new collection?
It's a cliché, but all of our ducks have a special place in the family. From the new Beekeeper-themed characters, to the Hedgies and our beloved Welly Boots collection, not to mention the original Natural Finish ducks that started it all, it's a tough decision to make!
Although, we'd all agree that our favourites are the ones where there's a nice mix of expertly-carved natural bamboo root peeking through, in between any creative hand-painted details. So, in that case, our new Baker Ducklings probably get the vote from us!