08 Jun 2023
Behind The Brand | Grace Jackson Design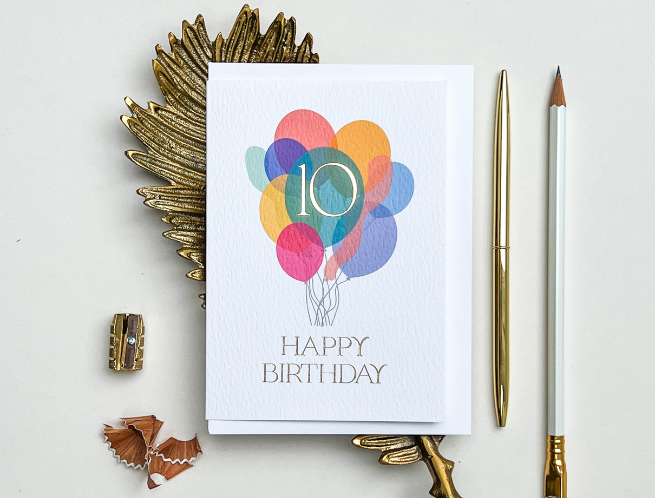 Prepare to be captivated by the allure of Grace Jackson Design, where beauty and creativity intertwine in perfect harmony. Discover expertly designed notebooks, stationary and more, sure to make the perfect gift.
Tell us about your brand; what inspired you to start your brand? Where did you get the idea for your products?
As a child, I always had a knack for designing and creating cards for friends and family. This became a tradition, and with every new card, I wanted to build upon the last, using more complex designs and better technique to challenge my creativity.
My love of paper design followed me to university, and I eventually found my dream job working as a designer at Country Life magazine. After a few years, I went into the reprographics department, handling 28 national magazines for Time Inc. This is where I really developed my interest in printing techniques and it was quite a learning curve - I had to pay special attention to the details, brand guidelines, and printing profiles.
A few years later, I moved to Manchester and during my time there, I decided to use my design skills to create something that was truly mine. I experimented on my iPad and eventually launched my first Christmas card. After getting feedback from friends and family, I decided to expand my range and went on to design greeting cards, notecards, and notebooks.
Then in Autumn 2019, I launched my company in its current form with the relocation back to Cambridgeshire. Here, I joined a course designed for those wanting to run their own wedding stationery/greeting card business. This is where I discovered my true passion and invested in my own hot-foil machine, using it to hot-foil every card by hand in my Cambridgeshire studio.
Perfecting the heat, pressure, and dwell time to get the best impression and foil coverage means every design presents a new challenge, which I love. I'm proud to say that my cards are now available for wholesale this year and I'm looking forward to meeting lots of retailers and exhibitors at Harrogate Home & Gift.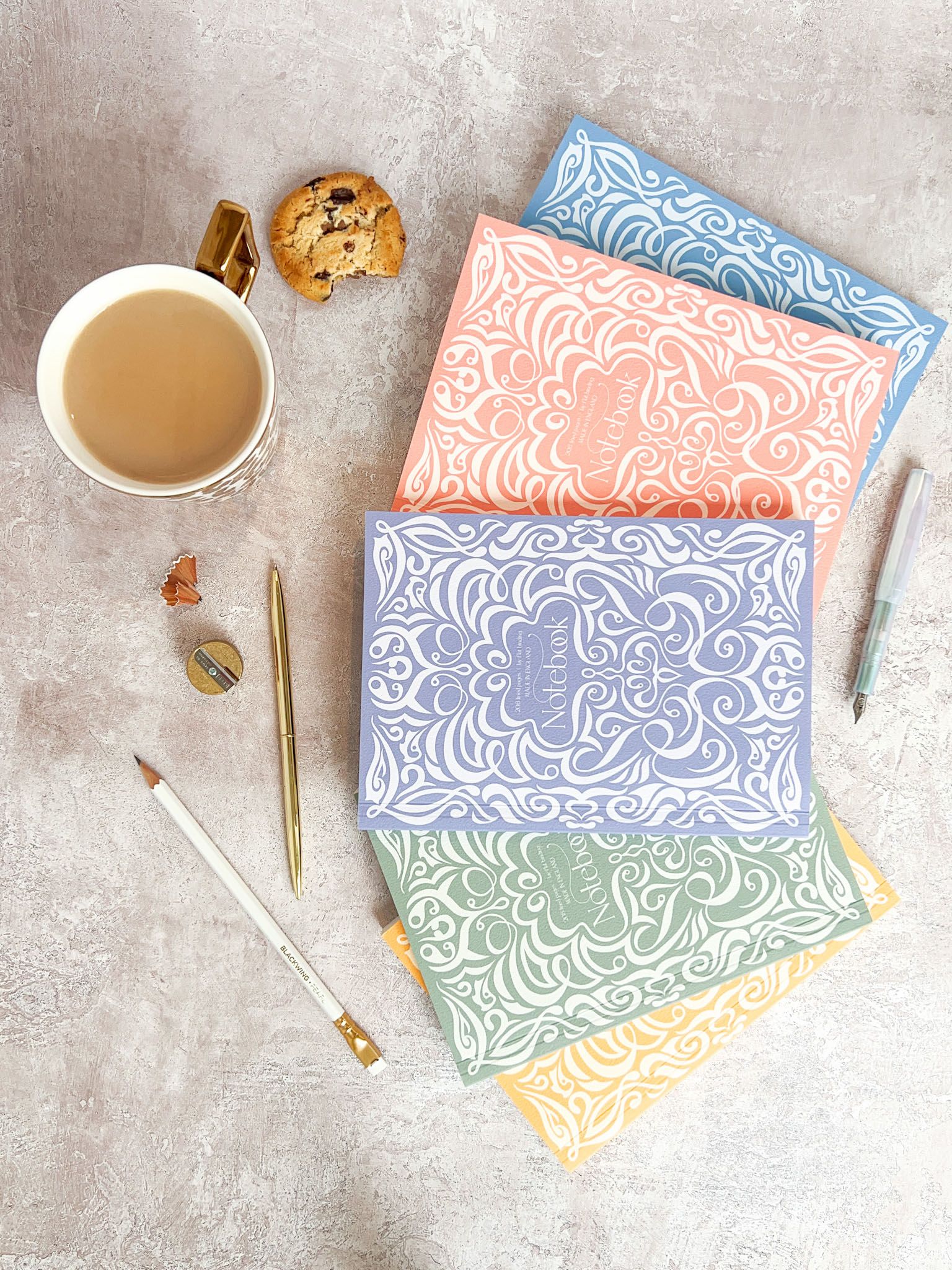 How long has your brand been operating? Have you been at Home & Gift before?
Grace Jackson Design has been operating since Autumn 2019, offering buyers and retailers a selection of luxurious and fountain pen-friendly products. From hot-foiled greeting cards, notecards, lay-flat notebooks, gift wrap, and tags, I have it all. With my debut at Harrogate Home & Gift, I'm thrilled to show off my designs for the first time and it's also my ever tradeshow, so to say that I am excited, and possibly a little nervous, is an understatement. Do come and say hello at the show - I will be on stand DP4-106!
What's your biggest highlight of owning your brand? Why do you love what you do?
I get such a rush of excitement when I see my designs jump from the screen to print. It's an incomparable feeling, especially when the product looks even better than I imagined it would. Unwrapping my most recent order of Ota-bound lay-flat notebooks provided that same thrill as the first time I received my first Christmas card. The quality is stunning; you really have to see them to appreciate it - make sure to come by and check them out!
Looking back, what advice would you give to yourself when you first started out?
When first starting out, it can be difficult to determine which direction to take. While friends and family might give you guidance, it's essential to remember that you know yourself best. Take the time to listen to your interests and design the things that bring you joy, as this is often the beginning of creating something worthwhile for your customers. Reflecting on my journey, that's the advice I would give to myself starting out - give yourself the chance to explore and design what you find inspiring.
What can we look forward to seeing from your new collections that you are bringing/launching at Home & Gift?
My vibrant Swirl Notebooks come in five colours and have 208 lined pages of high-quality paper perfect for fountain pen use with no bleed-through. Making organisation and note-taking a breeze, each page contains a column-based tick box to help you keep track and stay productive.
Alongside my notebooks, I'll also be introducing a stunning new range of gift wrap and gift tags to complement existing card designs as well as some new card ranges too. Come by and discover my latest offerings!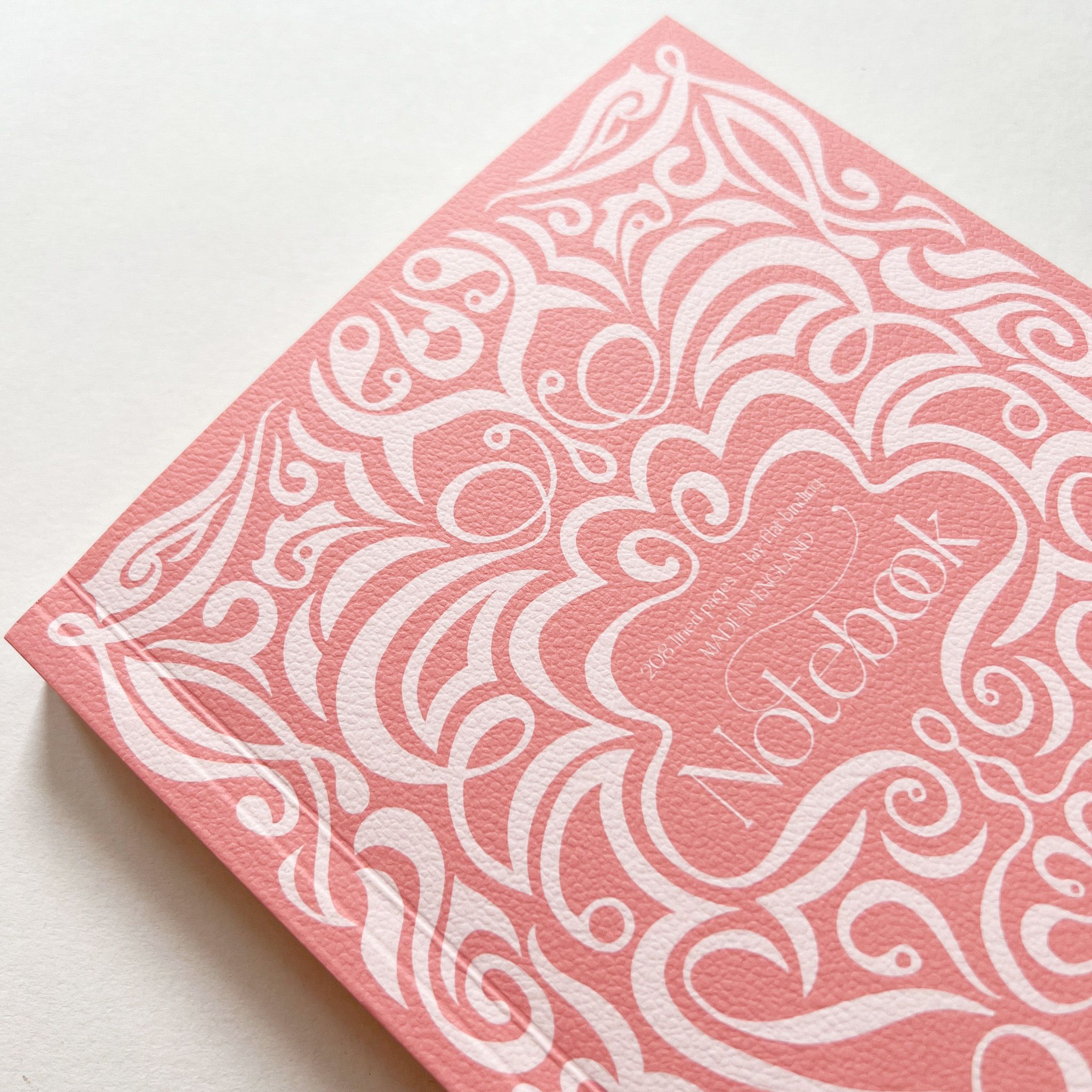 Do you have any personal favourites from your new collection?
The Coral Swirl Notebook is probably my favourite at the minute - who doesn't love a new notebook?! Coral is my favourite colour so that's an easy choice for me!
What are you most excited for when exhibiting at Home & Gift?
I'm beyond excited to be exhibiting at Home & Gift tradeshow. Here, I'll finally meet the buyers and retailers I've been collaborating with and get a glimpse of the latest industry trends. Most importantly, I'm looking forward to making valuable connections that will further propel my career in this beloved field. I'm also thrilled to be in Harrogate – I never made it when I lived in Manchester, so this is a great opportunity to finally explore the place!
How do you operate your brand sustainably?
Sustainability is an increasingly important factor in brand management, and many retailers and buyers are looking for eco-friendly alternatives. For this reason, my mission is to run a sustainable, ethical brand by ensuring my paper products are sourced from FSC certified forests and are fully recyclable. I'm also proud to be a part of the Zero Foil to Landfill scheme run by FoilCo, which recycles all my foil waste, and I strive to re-use as much packaging as I can. Together, these eco-friendly initiatives ensure that customers and buyers receive beautiful products with minimal environmental impact.