01 Jun 2022
BEHIND THE BRAND: MARY ANN ROGERS GALLERY
Tell us about your brand; who are you, what is your brand ethos, what does your brand sell and how long has your brand been around? Have you been at Home & Gift before?

Mary Ann Rogers Gallery 'Bringing the countryside into your home'. Ive been painting all my life, and have built up my practice since 1988, during which time I've exhibited my paintings worldwide, received 'best selling published artist' award from the Fine art Trade Guild, and been published in numerous magazines and books, appeared on several TV and radio programmes and generally navigated myself around unknown territory all my life whilst making a living for myself and supporting my two daughters as a single parent.
At Home & Gift I sell beautiful limited edition prints, greeting cards, stationery, tableware and exquisite gifts like scarves and washbag
I did H&G for the first time in 2018, and loved the variety, the buzz, meeting owners of shops, galleries and other retail outlets in a great location during the summer.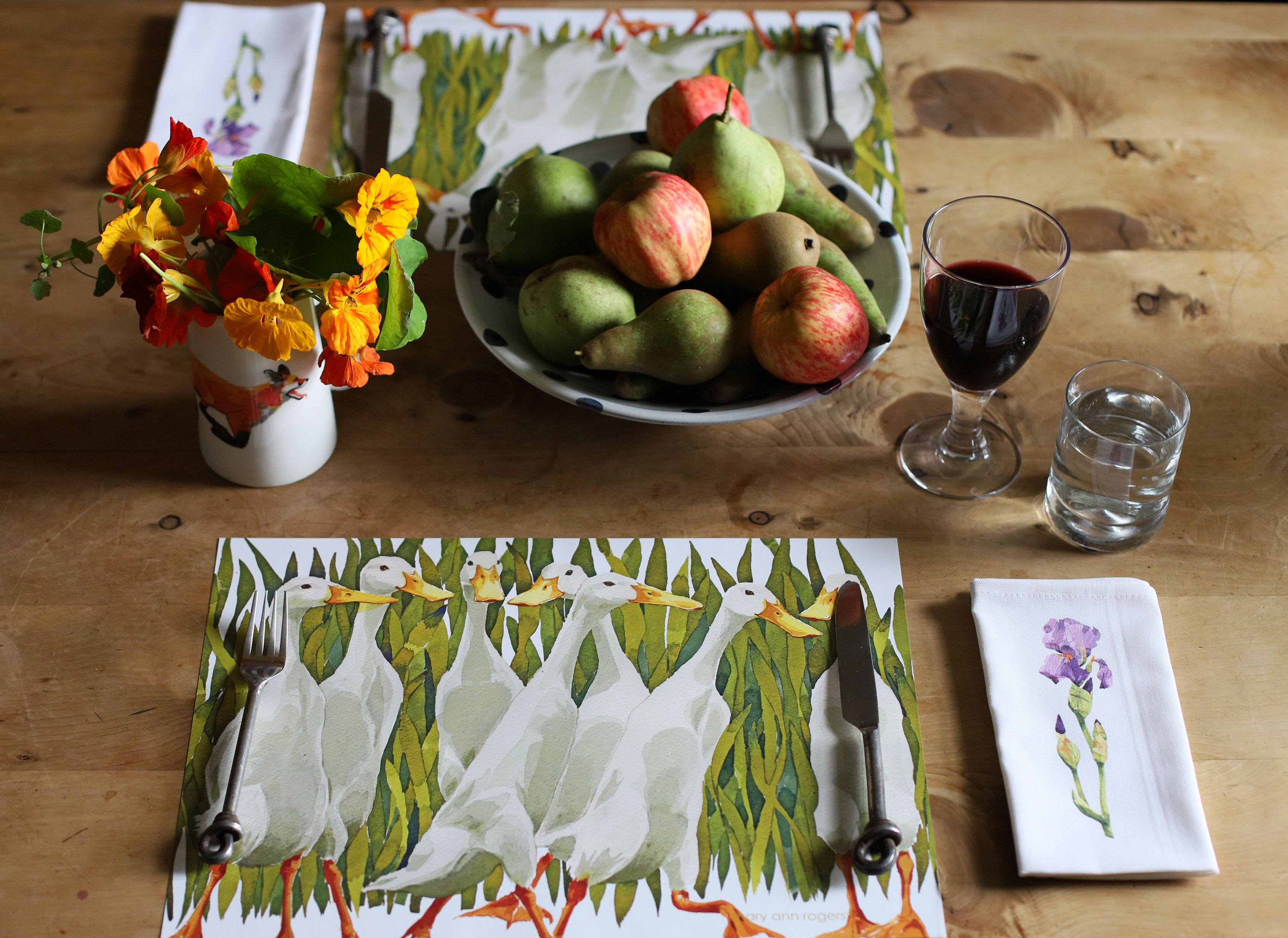 How did your brand start?

My 'brand' (it always sounds odd using that word) began in 1988 when I became self employed as an artist. I am inspired by what I see around me. Nature, wildlife, the hills and skies of my native Northumberland cry out to be painted, and I have never followed or emulated any style, rather, I've experimented with my chosen medium, watercolour, and retain the integrity of an entirely self-taught artist.
When I decided to grow the greeting card side of my business, Alex Clarke was incredibly helpful. She is a beacon of light in the world of cards, and lovely with it.
While creating your brand, what has been your biggest highlight and why do you love what you do?

So many highlights… receiving the 'Best Selling Published Artist' from the Fine Art Trade Guild was brilliant, having my work selected by the Royal Watercolour Society for their Southbank exhibition…Seeing my cockerel painting used for huge banners along the South Bank in London to promote the Animal Art Fair was another big moment!
Every single day is another adventure with watercolour, which I absolutely love. Meeting collectors and hearing how they feel about my work…. Having a child use their pocket money to buy one card is just amazing. I love all these things.
Looking back, what advice would you give to yourself when you first started out?

If I could advise my 26 year old self when I began, I'd say 'don't worry, believe in what you are doing.'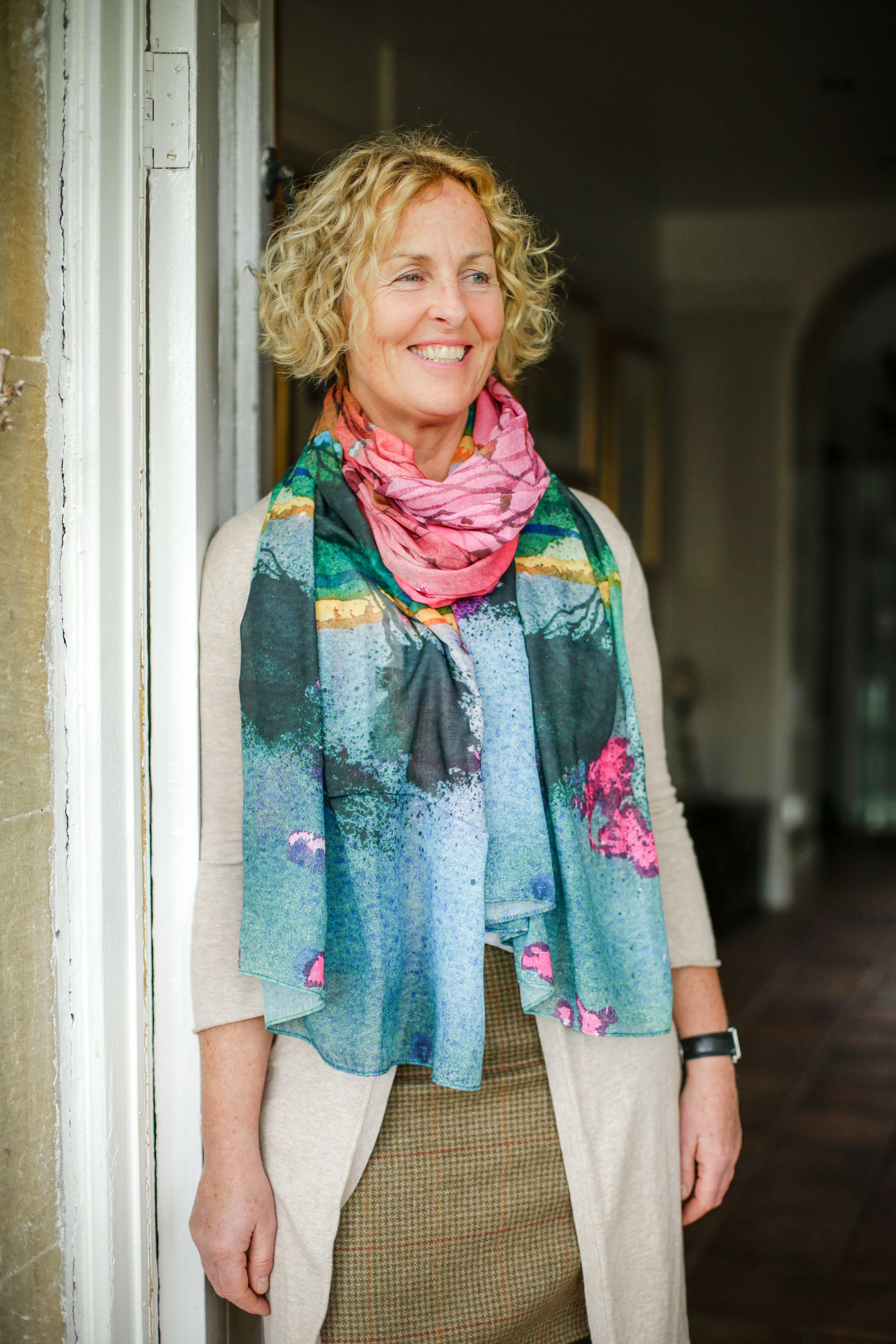 What can we look forward to from your new collections that you are bringing/launching at Home & Gift?

We are bringing three new prints, new gift wrap adorned with black parrot tulips, a new range of cards, hot red poppies on sketchbooks, journals and paper placemat pads and new pint sized bone china mugs for a proper cup of tea, in three designs
Do you have any personal favourites from your new collection?

I just love 'Advance Guard' , one of the new prints. Its proving to be very popular too, so IM glad I decided to publish it as a limited edition print.