26 Jul 2022
Behind The Brand | Miss Milly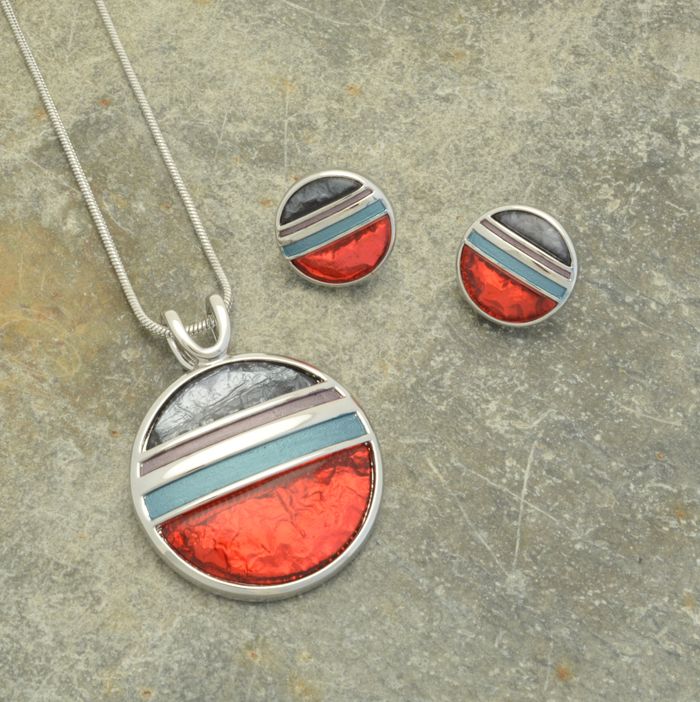 How did Home & Gift go for you? What was your show highlight?
We had a great show despite the extreme heat resulting in a low footfall for the event as a whole. The customers that we did see were very enthusiastic about the new collection and we welcomed a good number of new retailers to Miss Milly. Our highlight was the feedback we got from so many shops about how well Miss Milly sells for them; retail is a bit erratic and unpredictable but they can count on our jewellery to keep selling.
Tell us about your brand; who are you, what does your brand sell and how long has your brand been around? Have you been at Home & Gift before?
I'm Sarah from Miss Milly, a British brand that launched in Autumn 2012, and I've been exhibiting at Home & Gift since 2013. We're based in rural Worcestershire and offer a gorgeous collection of colourful jewellery and co-ordinating scarves, purses and other accessories. I have extensive retail experience in my background, and try to make our offer as relevant for retailers as we can with low minimums and a friendly, efficient service.
How did your brand start?
The name came before the business! I was lifting my daughter out of the bath saying 'Come on then, Miss Milly' and I had an 'ooh' moment. At the time I was running a similar business and when my former business partner and I split the company a couple of years later, he kept the name and the retail operation, and I took wholesale and rebranded to Miss Milly. It's feminine, British and I've found out from the trade shows that everybody knows a Milly, whether they're human or animal. Before running my own businesses, I worked in marketing and that background stood me in great stead for what followed. I was determined to create a brand and not just a company. I wanted it to look as though it would fit in on the high street and for retailers to be able to envisage it in their stores. Almost 10 years later, the brand is still evolving and by the time the show is here, we should have a new and improved website, and a digital order system for trade shows and the sales agents out on the road.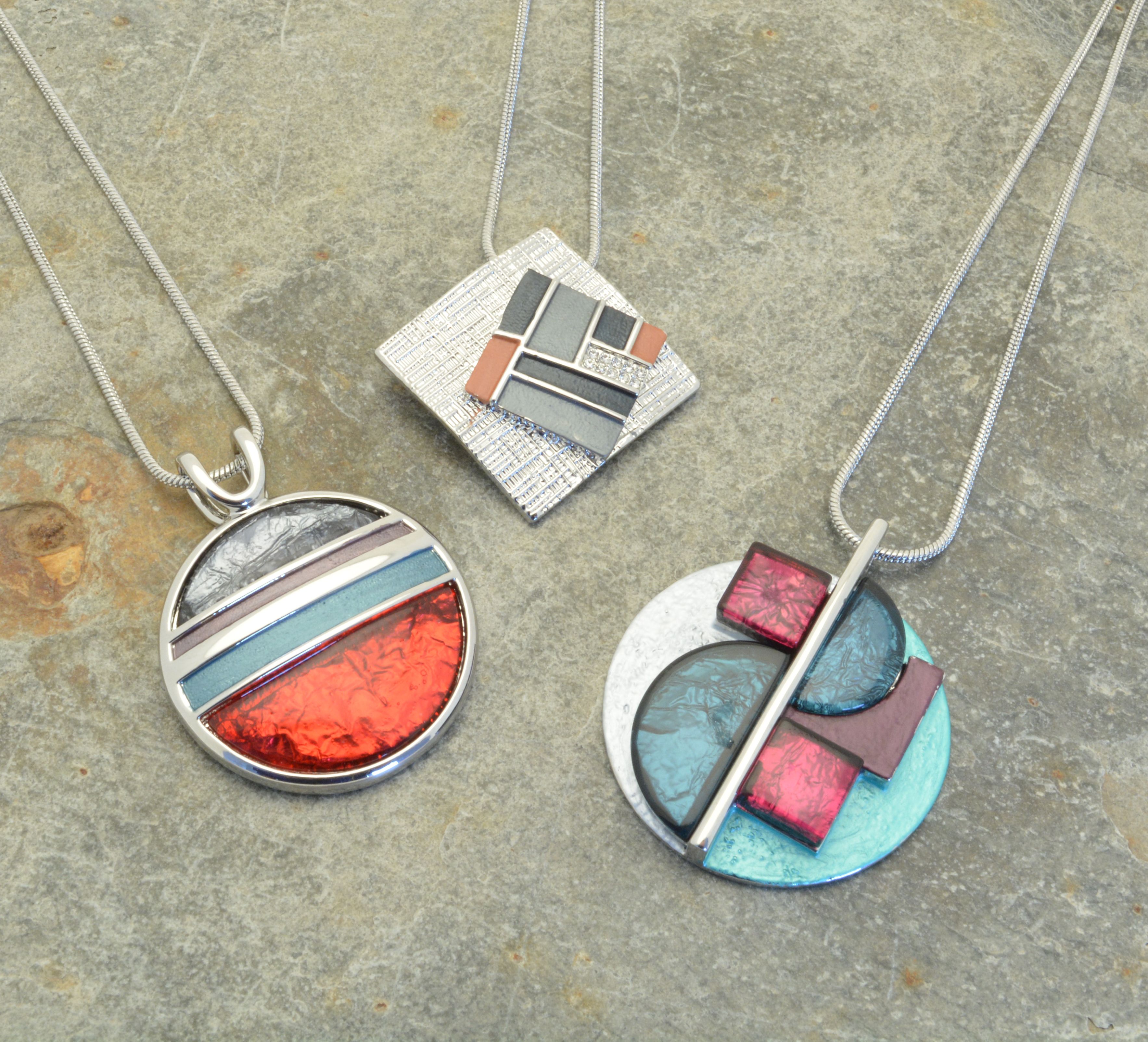 While creating your brand, what has been your biggest highlight and why do you love what you do?
Even after 10 years of building the brand, I still get the biggest kick from seeing somebody wearing a piece of Miss Milly. A couple of years ago, I took Milly to the theatre and I was sat next to a woman wearing our hinged resin bangle and I just grinned at her during the interval and explained why. Every first order from a new customer generates a really big smile but every order still lights me up. And along with a couple of Highly Commended industry awards, it's the realisation of the appreciation that there is for what I've created.
Looking back, what advice would you give to yourself when you first started out?
I'm naturally a grafter and a good work ethic is something you need in spades. Nobody knows everything when they start and there's a lot of learning to do when it's just one or two of you involved. For me, discipline and structure were always the hardest things, and are still something I struggle with. If I did it again, I'd be much more focused on understanding where I want the business to go and how I am going to get there with steps and milestones outlined in advance to help breakdown the workload. A couple of years after launching, I worked with an advisor to establish a business plan in order to successfully apply for a grant and it really helped me focus on the next phase of growth and work more efficiently and effectively. But you have to listen to your gut feel and also understand that mistakes will happen; it's what you do after a mistake that counts. My biggest struggle is working on my own; I have built a great outsourced team with brilliant self-employed sales agents, a great fulfilment warehouse and a really helpful web agency and graphic designer but I'm in the office on my own every day. This is why I love trade shows so much! But to cope with the solitude, I try and get out of the office once a week, either to a networking or business meeting or go on a social bike ride with my local club. And when I need to bounce business ideas around a lunch with my wing woman is perfect; she also has her own business and helps me at trade shows so understands the brand.
What can we look forward to from your new collections that you are bringing/launching at Home & Gift?
We are always excited to get back to Home & Gift! Customers are the heartbeat of our business and we love catching up with them. The show is always a mix of immediate dispatch orders for Spring & Summer lines as well as forward ordering for the Autumn and Christmas, so it can make for tricky decisions on what to display but we always have plenty of newness on offer whether it's fantastic new colours in popular pieces or brand-new designs. Whilst we always celebrate colour, putting aside the world at large, 2022 really has been full of joy with our social lives and travels lifting off again, and it's made people braver, bolder and ready to embrace opportunities they might not have before. And we've carried that fresh spirit into our new season collection. There really is something for everybody.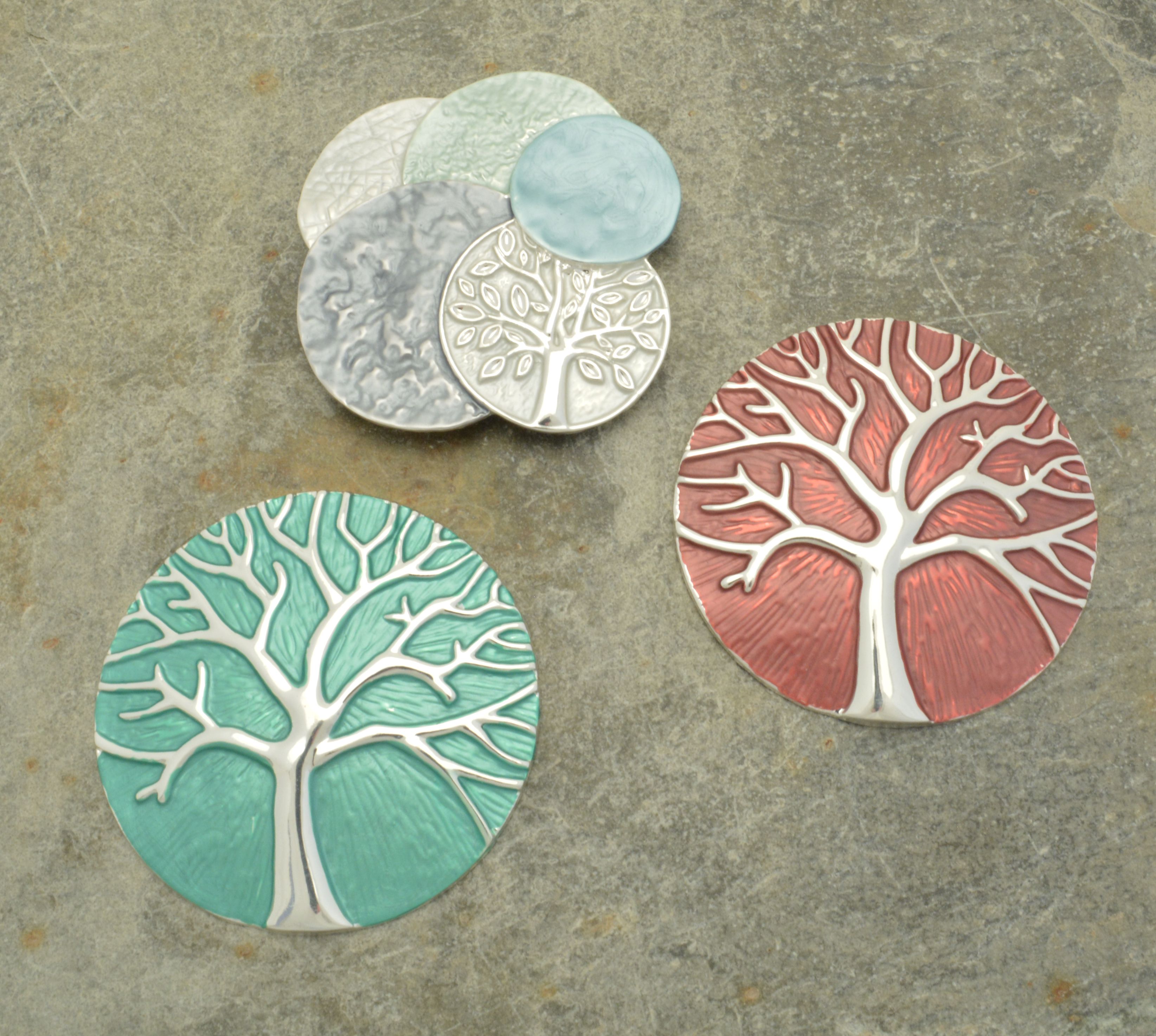 Do you have any personal favourites from your new collection?
Our magnetic brooches have been a big hit for the past few years and the collection keeps on growing. I love the versatility of this product; with no fiddly pins they can be moved between garments, scarves, hats and bags, and they don't leave holes. The magnetic fastening makes them a perfect gift for women with dexterity issues. This season we have some gorgeous new designs, including a honeycomb complete with bees and a beautiful turquoise sail.