02 Aug 2022
BEHIND THE BRAND | NOBLE ISLE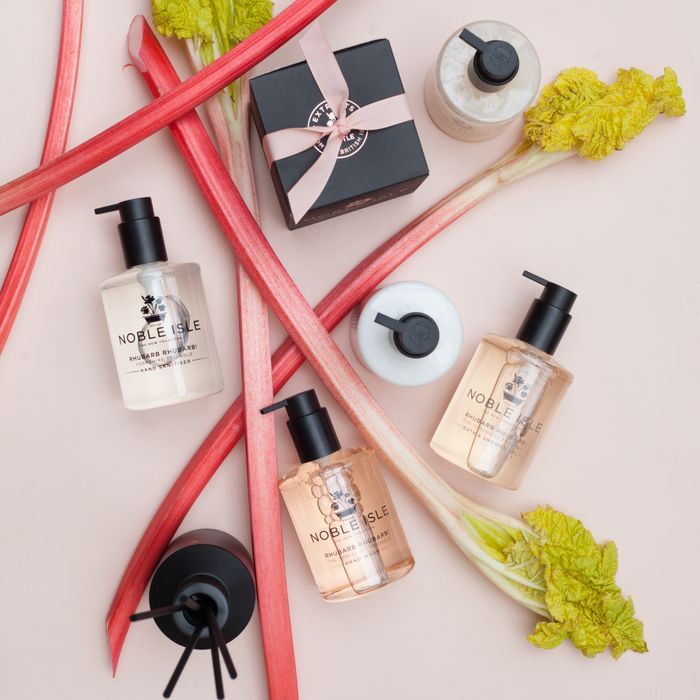 How was Home & Gift 2022?
The show was fantastic for us. This was our first B2B show in years so we did not know what to expect, especially post Covid. It was unfortunate that it landed on the days of the heatwave as this definitely impacted footfall, however we still met some amazing business owners and buyers. Overall the show was a success for us and will definitely have an impact on our business for the coming months.
Tell us about your brand; who are you, what is your brand ethos, what does your brand sell and how long has your brand been around? Have you been at Home & Gift before?
Noble Isle is a fine-fragrance, bath and body brand, we took inspiration from the rich cultural and botanical heritage of the British Isles. Sustainable, vegan-friendly and cruelty-free, our collection is made entirely in the UK, using natural extracts derived from celebrated locally grown products such as Rhubarb from Yorkshire, Samphire from Ireland, Barley from Scotland and Beetroot from Wales.
We are great believers in the power of fragrance to enhance mood, trigger memories and generate a sense of place. We work with a family-run fragrance house whose three creative Perfumers translate our ideas and images into emotive and captivating fragrances, with distinctive top, heart and base notes that linger on the skin for hours after use.
In 2022, Noble Isle celebrates its ten-year anniversary. We have marked this milestone by recalling the history and development of the brand as well as honouring the provenance and suppliers of our extracts. These pioneers have not only added layers to our rich story but act as guardians of the heritage of the British Isles through the quality and sustainability of the ingredients they lovingly produce.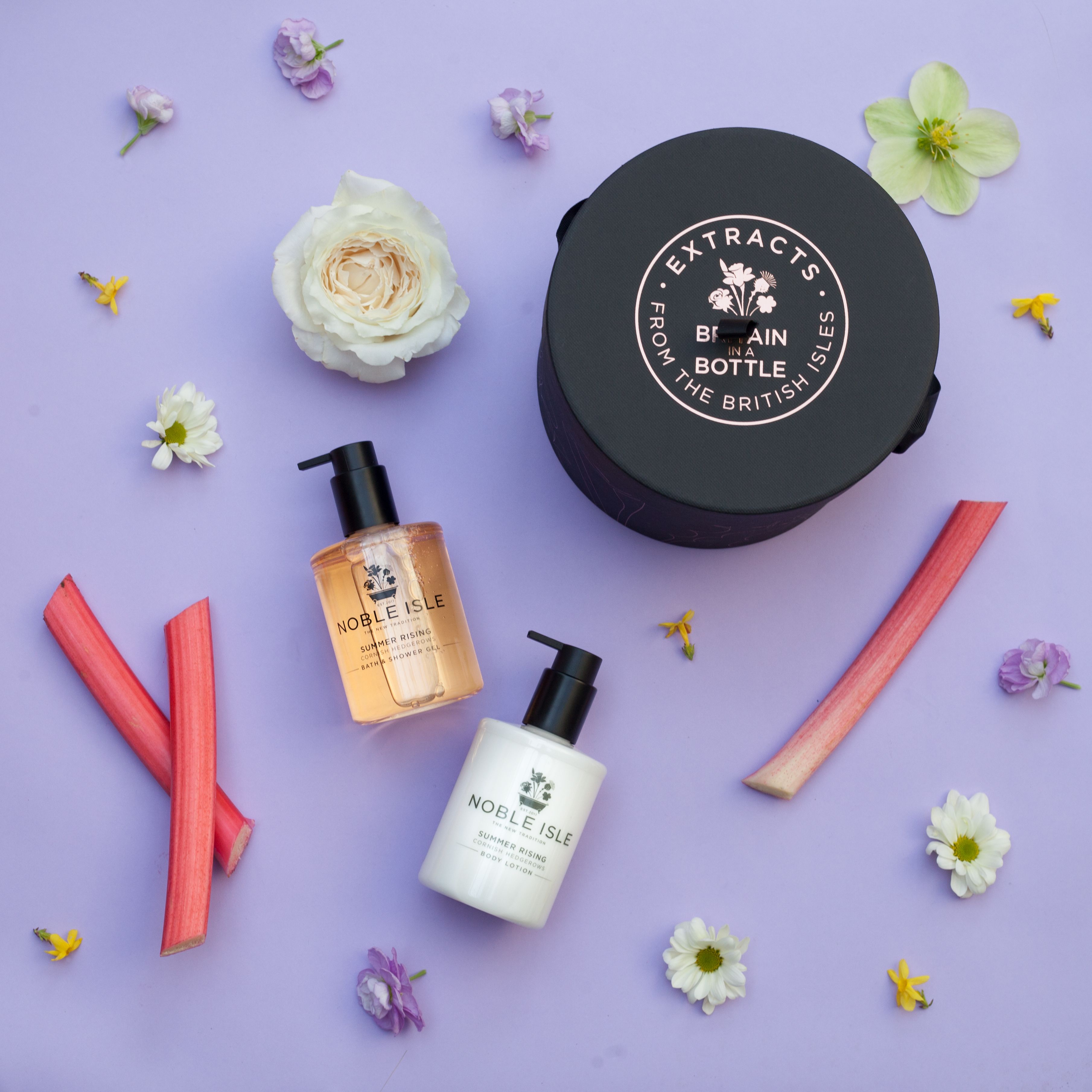 How did your brand start?
10 years ago, I had a passion to create a truly British brand, making products in the UK using quintessentially British ingredients from small, local producers and to tell their unique stories.

I am often asked what it was that inspired me to create Noble Isle. Well, it was 2011, the year of the Royal Wedding between Prince William and Kate Middleton and the whole country was preparing for the celebrations with an extra day's holiday for all. I remember the wedding day clearly as I was just starting the brand design work and was researching history books for inspiration. What struck me on the day was how amazing London is, in fact the whole of Britain, with all its history and rich culture. The eyes of the world were on London on April the 18th, 2011 and I felt so proud to be part of this country. The architecture of London – old and new, the green parks, Union Jacks lining The Mall, the carriages dating back hundreds of years, soldiers on horseback, the traditional marches of the soldiers, their uniforms and the wonderful outfits the members of the Royal Family wore on this day – it was the perfect blend and balance of taking old ideas and making them look contemporary and new. That was where my design idea came from – watching this fabulous day.

While creating your brand, what has been your biggest highlight and why do you love what you do?
It would have to be Noble Isle winning the Walpole Brands of Tomorrow Award in 2016 and in 2022 being named as one of the '50 Most Influential People in British Luxury' by Walpole.

Looking back, what advice would you give to yourself when you first started out?
Believe and it will happen.
Do you have any personal favourites from your new collection?
Willow Song, but I am creating a new fragrance called The Greenhouse – due to launch in September and it could be taking the lead!