05 Jul 2023
Behind The Brand: Òir Soap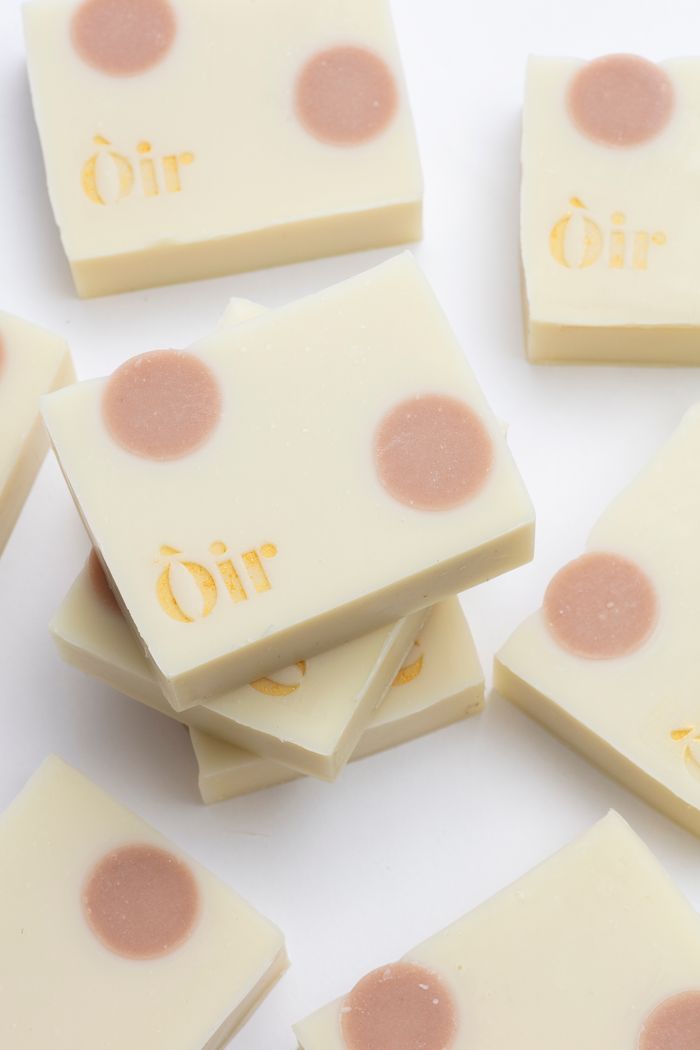 Tell us about your brand; what inspired you to start your brand? Where did you get the idea for your products?
I am a lover of luxury products, I could spend all my money just on fancy lotions and potions, but the one thing that really stresses me out about them is all the packaging that are used in certain products. You walk around any beauty floor of a department store and you're in a sea of plastic packaging. A plastic film, covering a lovey box, that's then filled with bits and bobs, then the actual container for your product, most likely to be plastic again – and then you're left with a tiny bit of product. It just doesn't sit right with me, but I also don't want to compromise on the products I'm using.

We made an easy switch in our house from shower gel to handmade soaps a while ago, and once you have proper soap dishes, it's super easy – and lovely soaps are much nicer on the skin than shower gels. Anyway, I had a dream that one day I'd have a soap empire – but pre-covid I had a full-time job and a very young son, so also no time to build said empire. And then lockdown happened!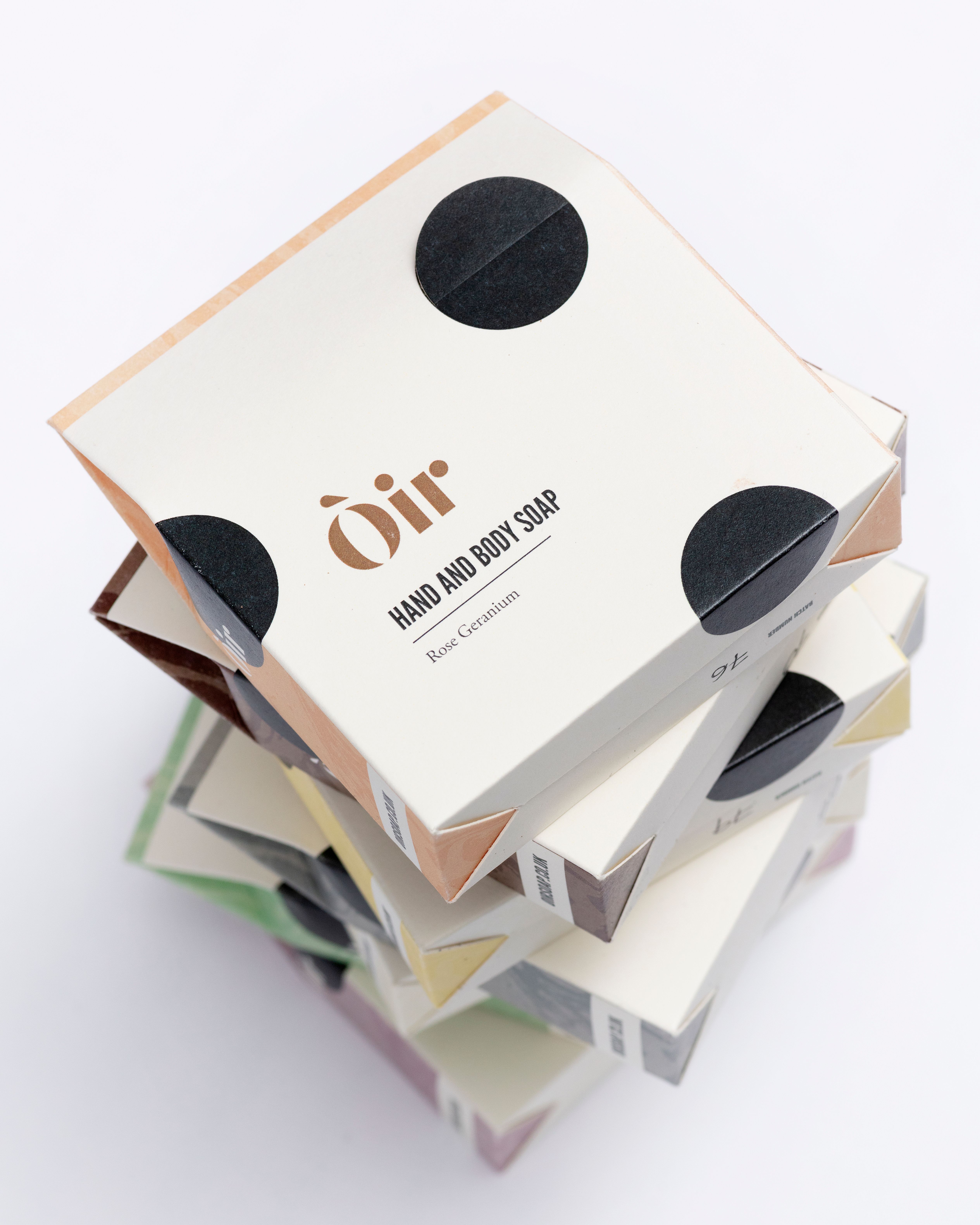 I used my extra time to play around with soap recipes – some not as successful as others! I developed a blend that I was really happy with, it contains so palm oil, which was really important for me as I did a lot of research on how sustainable palm oil is, and Greenpeace recon that even the sustainable stuff isn't actually sustainable because of the huge volumes it's used in. Instead I use a blend of sustainable sourced oils, and am particularly proud that the shea butter I use comes from a woman's co-operative in Ghana – and the profits help the women who make it lead more independent lives.
How long has your brand been operating? Have you been at Home & Gift before?
I launched in November 2021, accidentally over Black Friday weekend – so that's a weird anniversary! I was still working full time then though. I gave up full time work in July 2022, so really that feels like when this all started properly.
I've never been to Home & Gift before, not even as a visitor, so I'm a weird mix of excited and nervous!
What's your biggest highlight of owning your brand? Why do you love what you do?
I have a corporate marketing background, and that's a job where you have to jump through hoops to get anything done. Everyone has an opinion on things, and often your creativity gets totally diluted. With Oir, I can do what I want. And if I make a mistake, or something doesn't really work out the way I had hoped, I just try not to do it again!
I also love it when people come and say that they know my brand and have used the soaps before – because I know that every single bar has been made by me and it makes me really proud to see that people know about my work – and most importantly like it!
Looking back, what advice would you give to yourself when you first started out?
Well, this list could be massive, but I have tried to use everything that didn't go to plan as a learning experience. So with saying that, I've learned a LOT this last year!

But I think the most important thing is that things take longer than you think. I'm pretty impatient and have struggled with that. I have big dreams for Oir, but it's ok to move at a slower pace. Moving too fast could end up damaging Oir's reputation as I need to be able to scale up gradually. Me from two years ago had planned to have global domination by now, but I'm actually much happier learning and improving as a go, and growing organically.
What can we look forward to seeing from your new collections that you are bringing/launching at Home & Gift?
As this is the first time I'll be at Home & Gift, the whole company will be new to most people, so I'm really looking forward to launching that to a new audience. You can look forward to seeing my range of soaps that are made from all natural ingredients, and come in plastic free packing that's definitely worthy of a spot in any lovely shop! Plus, I like to make an effort, and have some realty great plans for the stand that I hope will make it eye catching and will make people want to stop by. AND if that's not enough – I'll be taking loads of free samples with me, so stop by and get one!
Do you have any personal favourites from your new collection?
My favorite bar is our rosemary, ho leaf and geranium scent. It's got a lovely marbled bottom and the scent is a great mix of herby and floral.

What are you most excited for when exhibiting at Home & Gift?
Chatting to retailers and launching my brand to this audience. I did my first ever tradeshow in Glasgow in January, so got rid of a lot of nerves there! I also love looking at other brands, and being in a space with other makers – it's such a nice community.
If applicable, how do you operate your brand sustainably?
Sustainability is at the heart of everything I do.
I choose all my ingredients based on their eco credentials. Sustainably sourced ingredients and I only use essential oils for fragrance, and clays and activated charcoal for colorants. Nothing nasty… ever!
I also pick suppliers based on how ingredients are supplied. Even if they have a great back story about where something is sourced from, if it comes in a lot of packing then that's also a problem for me. I can't sell a product as sustainable, if I don't fully investigate the origin of all the ingredients.
Plus the packaging is cardboard, so no plastics.