09 May 2022
BEHIND THE BRAND | OKIKI SKINCARE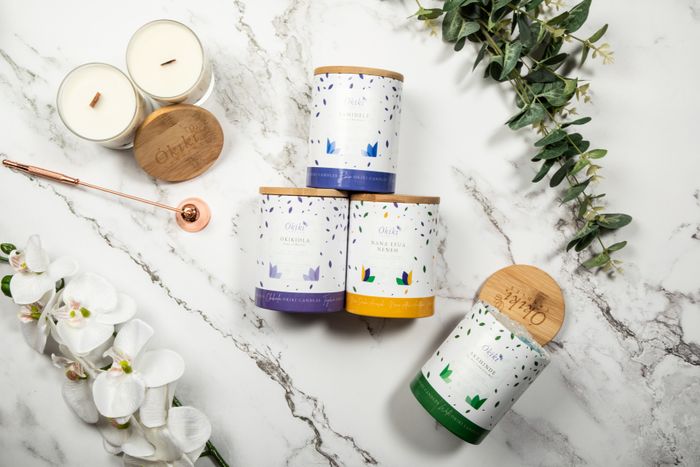 Tell us about your brand; who are you, what is your brand ethos, what does your brand sell and how long has your brand been around? Have you been at Home & Gift before?
Okiki Skincare is a West African skincare brand founded by my Mum and me in 2016. Our origins date back to my late grandmother who use to make and sell her own soap back in Lagos. A few years after she passed my Mum started making soaps and I truly believe this was her way of connecting with her Mum. I initially started working with Mum on Okiki by attending markets with her and helping her sell her products but my involvement amplified when she made me a facial soap bar our Best-selling "Lolu Facial Soap" for my face. After I cried on the phone to her about my bad teenage acne. This soap bar changed my face for the better and it made me believe my Mum truly has a skill for formulation.
Our brand is all around making West African inspired skincare and home care products, focused on the quality of products and ingredients. We do not use palm oil in our products which although is cultural signification for us given the environmental implication we decided to remove it from our products.
We sell everything from soap bars, lotions, and face masks to candles and room spray. My Mum formulates everything herself and even comes up with the unique scents for her candles! She is the creative one and I am the business mind behind it haha.
It is our first time coming to Home and Gift and I am so excited as it presents a unique opportunity to showcase our brand to potential stockists and show off our new branding which we completed last year! So far customers have really engaging with the new unique packaging.

How did your brand start?
Our brand started in 2016, initially, it was more of a hobby than a business as my Mum started making soaps to connect with her late mother, as she used to make soaps in Lagos. Mum started going to markets as she had more soaps than she knew what to do with! I came onboard initially just to help her on markets and more so after she made me the Lolu facial soap.
Our brand came into fruition during the first lockdown, I was made redundant and spent an entire month creating our brand website and ensuring we had the appropriate brand imagery and description. Our brand grew from there.. (who knew having a strong online presence could be instrumental). We have since partnered with Gymshark, Rockstar Games, and a couple of beauty boxes.
One of my closest friends Timi happens to have Graphic design experience and was able to elevate the brand style my mum had come up with, to be more modern and consistent within our product portfolio.

While creating your brand, what has been your biggest highlight and why do you love what you do?
For me, our biggest highlight to date has been our Nana Yaa Serwah candle being featured on ITV This Morning! It was definitely the highlight for us.
For me I love it, as I love helping my Mum's passion, she loves formulating skincare products and coming up with the different names / ingredients. It is also so wonderful to see when customers love our products and can see the love and care Mum has put into them!

Looking back, what advice would you give to yourself when you first started out?
I think something a lot of creative small businesses can attest to, is that because it starts off as a hobby you often don't think about pricing or profit as you are just so happy that people are resonating with your products. This can be an issue once you want to turn your hobby into a full-time business, (Mum is lucky because I know the love and care that was put into our products so had started to increase her product's price a few years back). That being said a lot of customers know when they are getting a bargain so don't be afraid to increase that price!
Focus on a select number of products and introduce them slowly. My Mum is a creative genius and is the definition of a maker always making! So we ended up with a wide selection of products however it was difficult to bring everything to a market or know what to focus on. So when I created the online market I stripped down our products to the basics (Mum will say it is not enough), in order to allow our customers to gain familiarity with our product/quality and range before bringing out anything else.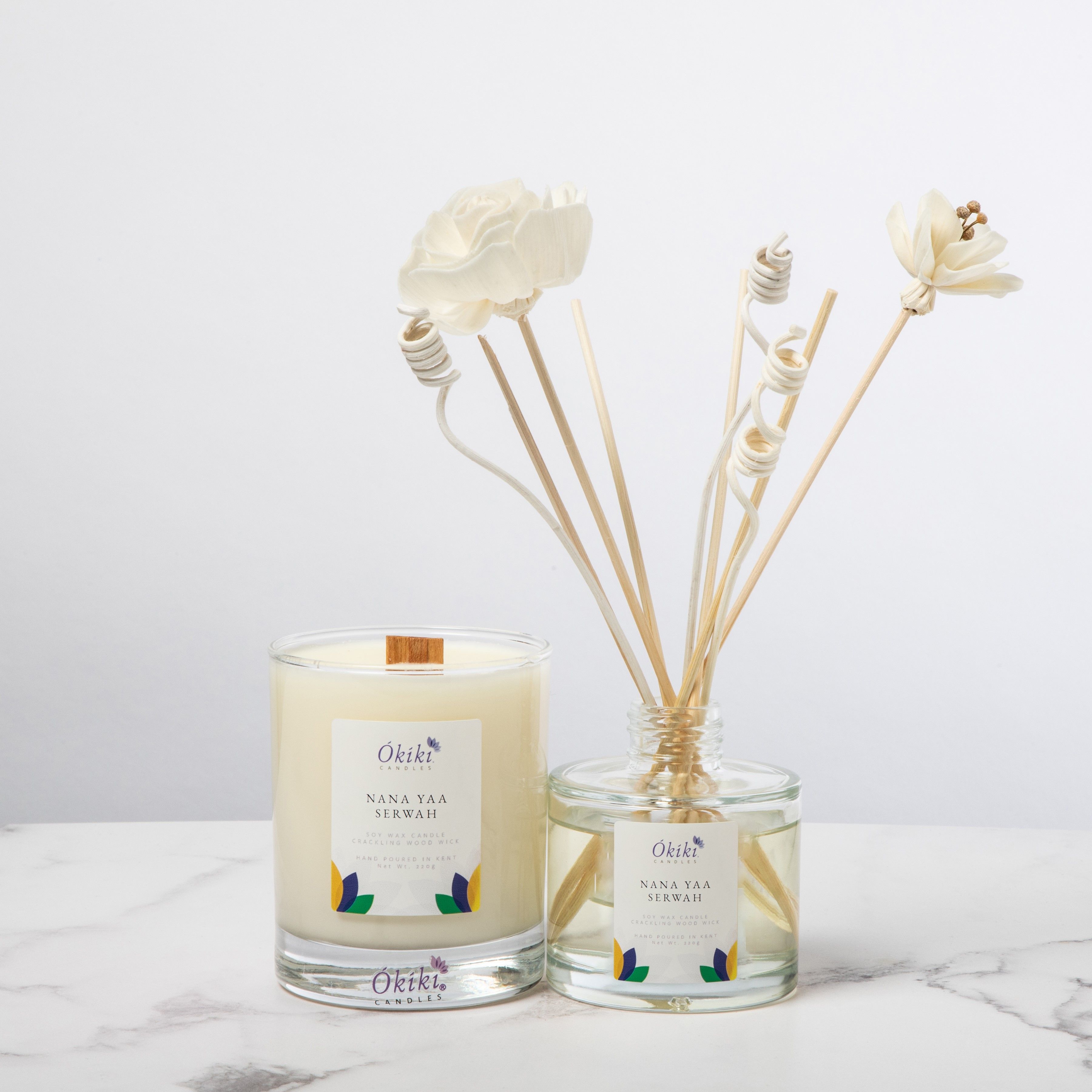 What can we look forward to from your new collections that you are bringing/launching at Home & Gift?
We will be running a guess the scent competition on our stall! The person who guesses all the right scents for our Christmas candle will receive £100 off their wholesale order.
We will also be bringing out our new diffuser range which we have been testing out in local makers markets! Customers love our new diffuser range, and we have a variety of options for the different scent palettes.
We will also be launching our 90g round soap bars which I love because they are so pretty but also they make the perfect travel/bathroom sink soap. My personal favourite out of them is the Olive Oil and Rose soap bar.
Do you have any personal favourites from your new collection?
I love the Nana Yaa Serwah diffuser, I always burn the candle but during the warmer seasons, I love having a diffuser. The scent and throw of this diffuser are absolutely divine!
I personally love the small round soap, I have a couple in my flat and they are great handwashing soap bars and even as the pattern fades you get left with this round soap bar that I find really pretty.