16 May 2022
BEHIND THE BRAND | TRACEY COOPER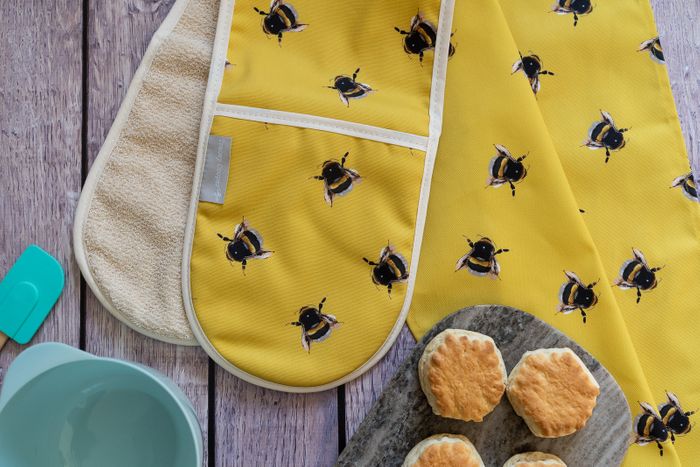 Tell us about your brand; who are you, what does your brand sell and how long has your brand been around? Have you been at Home & Gift before?
I am Tracey Cooper of Tracey Cooper LTD and I launched my brand in 2021. This will be my first time at Home & Gift and I am both nervous and excited to be there. I design bright, contemporary homeware, kitchen linens and gifts all made here in the UK using the best quality fabrics and craftsmanship.
How did your brand start?
My brand started from me needing to get headspace from a loss I had experienced, I had studied and worked in graphic design but had retrained and had been working as a therapist for years. I used my artwork to clear my head, I then had an idea to make cushions, and when friends and family wanted to buy them I decided to make more, and now I produce a range of products not only velvet cushions but oven gloves, tea towels and various other items.
I am a lover of colour, the way it can lift your mood, so that's a big influence on me. We are also a family of animal lovers and that's reflected in my choice or artwork. My family have been very supportive in my journey so far. My daughter is the inspiration in the artwork choices I make and I couldn't have done any of this without the support of my family and friends
While creating your brand, what has been your biggest highlight and why do you love what you do?
I am like a kid in a sweet shop when I have a new product, seeing my patterns in an oven glove, tea towel or a cushion, I just find that so exciting.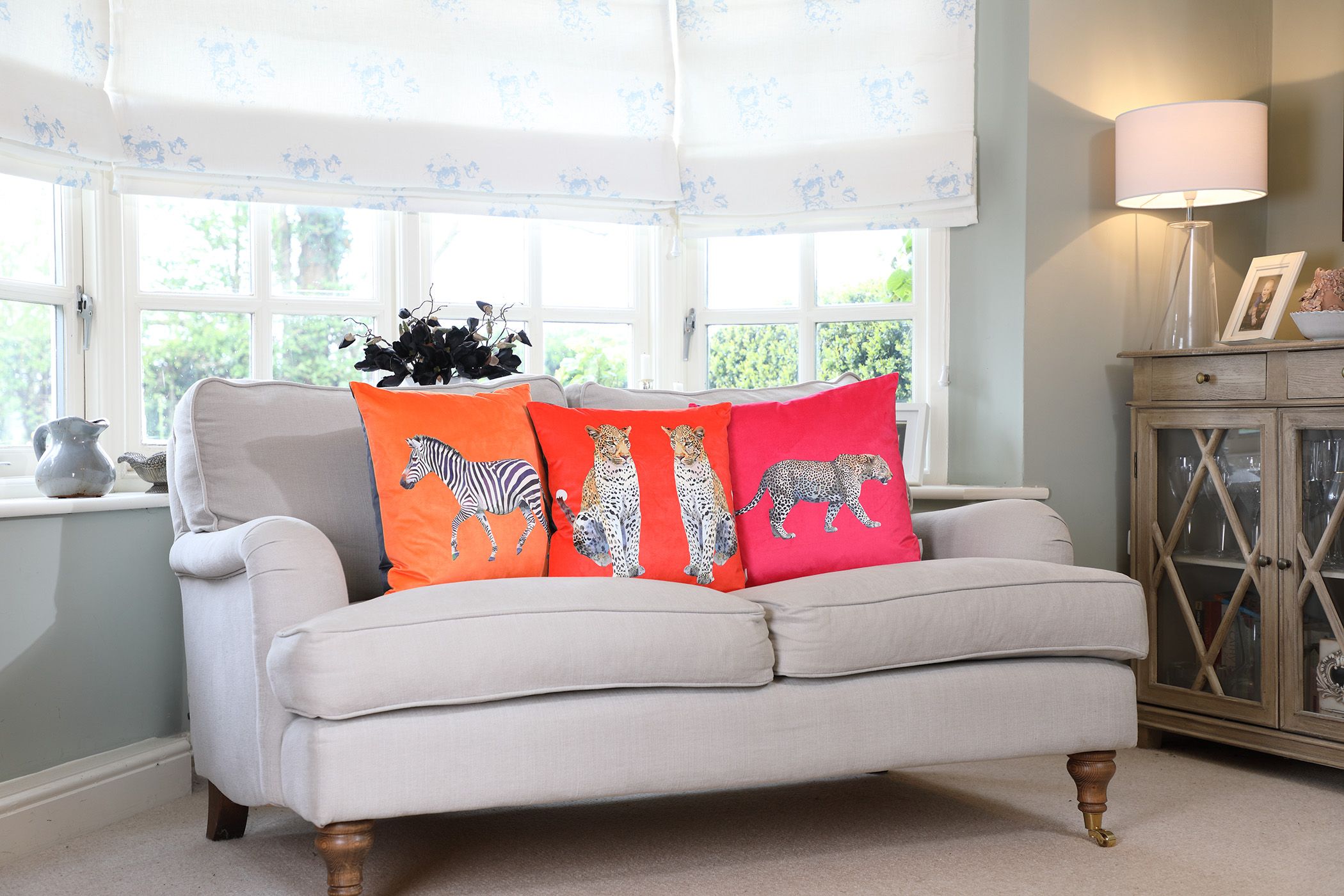 Looking back, what advice would you give to yourself when you first started out?
I would say believe in yourself, my biggest hurdle is myself and self doubt. I would tell myself to have faith and go for it.
What can we look forward to from your new collections that you are bringing/launching at Home & Gift?
So this is my first show so everything is new to Home & Gift. I am bringing Velvet cushions there is an African Range with Zebra, Leopards, Lions and also a British Range with Squirrels, Hares, Foxes. In Kitchen Linens I have Zebra Collections as well as Bumble Bee Collections.
Do you have any personal favourites from your new collection?
It has to be the Bee Collection, they are in a vibrant yellow and they really brighten up the kitchen and who doesn't love a Bumble Bee.