22 Apr 2022
BEHIND THE BRAND | TOASTED CRUMPET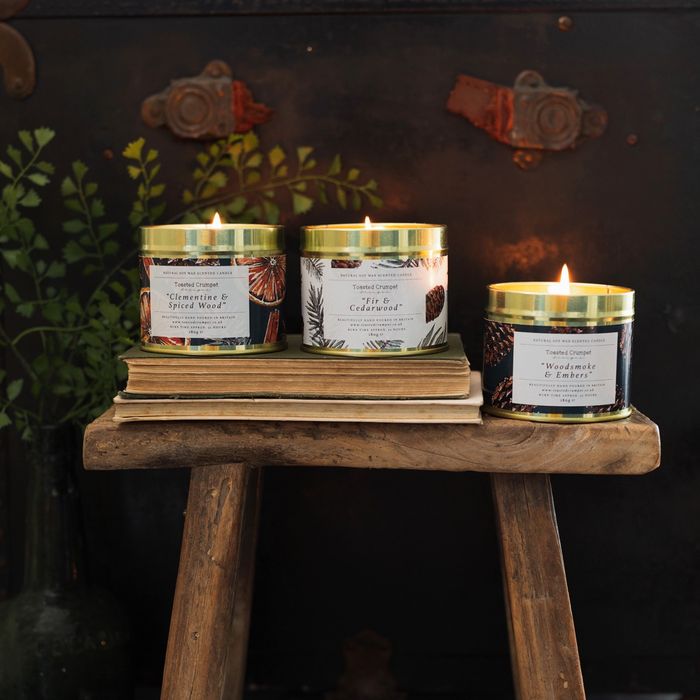 Can you give an introduction to who you are and who/what your brand is and how long your brand has been around for? Is this your first Home & Gift?
Our Creative Director and Founder, Jo Clarke, is continually inspired by the great outdoors and captures the glory of British nature through her contemporary watercolours. At Toasted Crumpet we are passionate about bringing that beauty indoors, to enjoy time and time again, whether that's by receiving one of our luxury greetings cards or by sipping your morning coffee from one of our elegant fine bone china mugs. Toasted Crumpet has a dynamic eye-catching range of beautifully designed cards, stationery & giftware.
Jo's love of the British Countryside stems from a rural upbringing on her parents' farm. Having previously worked in the city, her creations are mainly inspired by the time spent with her family, exploring the parklands and woodlands around Surrey.
We very proudly produce our full range of products exclusively in Britain and are honoured to say that we supply the National Trust and the Royal Botanic Gardens Kew amongst many other beautiful stockists from garden centres, vineyards, stately homes and department stores to village post offices, flower shops and bookshops.
There is nothing more rewarding as a creative brand than producing products that our customers adore, and so we continue to grow and refine our collections to create something a little different from the norm and to bring you the very best of our designs.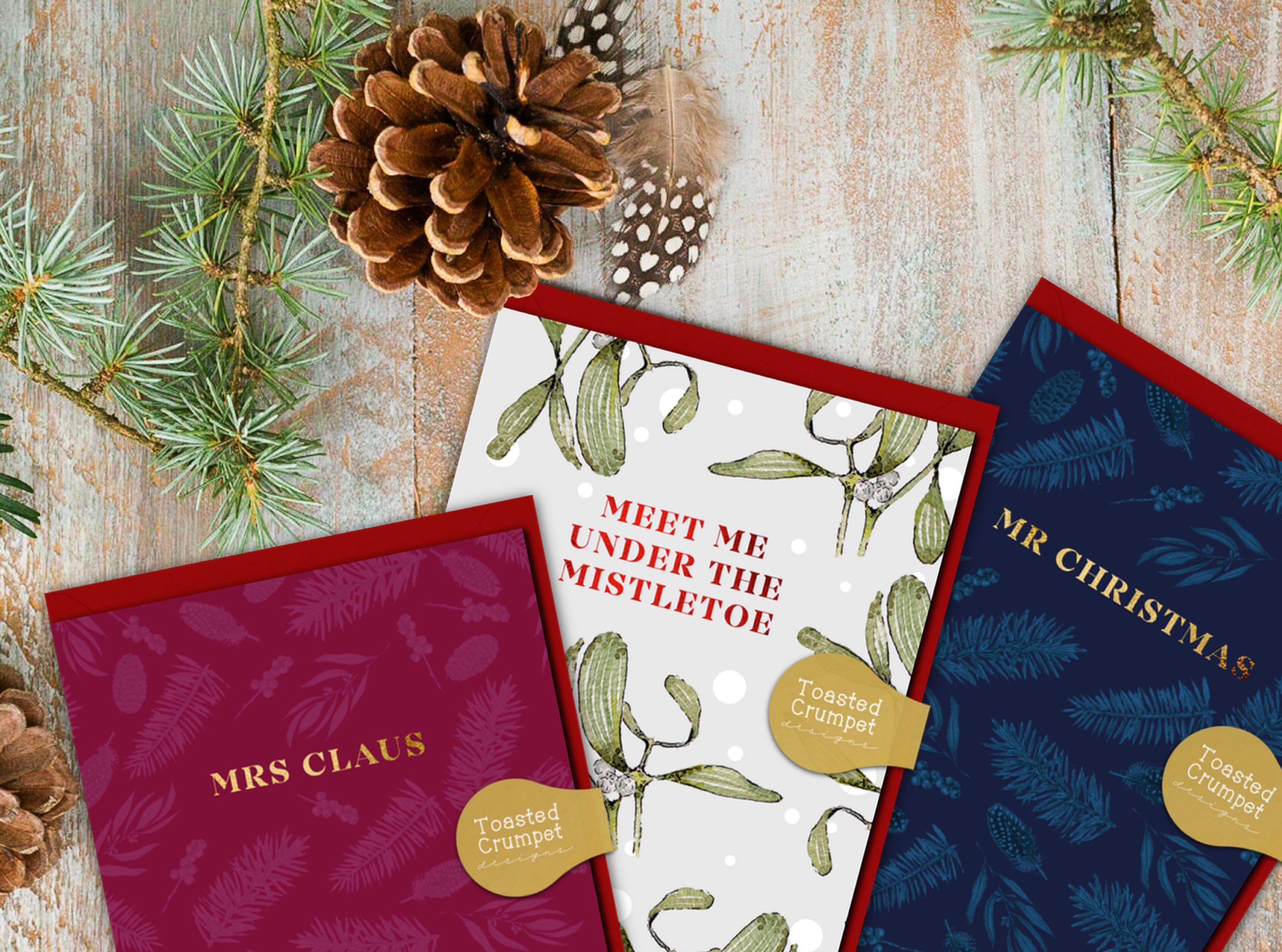 How did you start your brand?
After university I spent 12 years working as a Chartered accountant for one of the big accountancy firms in London specialising in financial services. I absolutely loved working in the city, however running my own business was something that always I always wanted to do. After painting a few pictures for friends whilst on maternity leave, I decided that it was the perfect time to start my own business.
What's been your biggest highlight whilst creating your brand? Why is it you love what you do?
We've had so many highlights. One of my favourites was winning a Henries Award last year (the Oscars of the greeting card world) for our licensed collaboration with the National Trust for our "Explore & Treasure" card collection. We have been nominated by a panel of prestigious industry judges for a Henries six times over the last five years ranging from Best Male range, Best Emotive range and Best Art range to Best Licensed range. Thousands of designs are entered each year so it was fantastic to not only win this award, but also for a collaboration that we are so passionate about. We have also been nominated several times for the B&LLAs (Brand & Lifestyle Awards) for the gifting arm of our "Explore & Treasure" range. All total pinch me moments!

Knowing what you do now, what advice would you give to yourself when you were first starting out?
My advice to myself would have been to always trust your gut! It's something that I rely on a huge amount now when making difficult business decisions. If something feels right, grab it with open arms and enjoy the ride. But if it doesn't sit right with you, even if you cannot put it into words to explain why, then it's ok to walk away. Saying no and the fear of letting people down is something that I always found difficult, though the older more experienced me is getting much better at it now!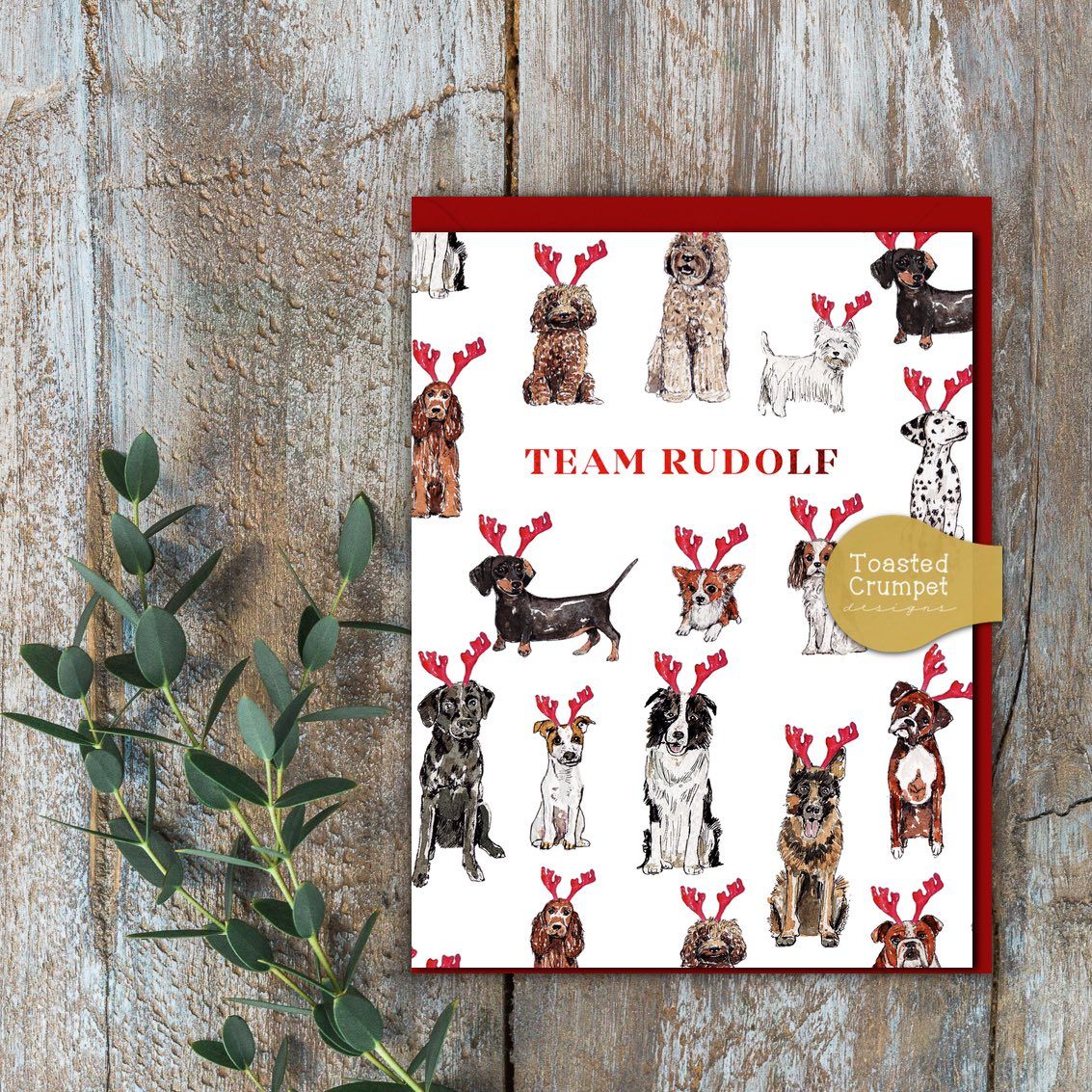 Can you tell us about your new collections/ranges that you'll be launching at Home & Gift?
Home & Gift 2022 will be an exciting show for us as we introduce even more botanical loveliness across our Christmas selection. There are 100 new products within the launch including three new additional Christmas fragrances across our Candle & Home Fragrance range, as well as three new Christmas soap additions within our popular soap collection. Following the success of the mini-moment card range launched in January, we are delighted to introduce 38 new designs perfect for Christmas. We have also launched a brand new Winter Days & Nights collection (including stationery, china and gifting) and have added a wonderful Robin & Eucalyptus range that beautifully ties with our best selling Robin collection.

Any personal favourites from your new collection?
We just adore our home fragrance & beauty range. We launched soaps at the virtual H&G Harrogate in 2020 and in 2021 launched our extensive range of candles & home fragrance. At this year's H&G show, we are extremely excited to launch our British-made luxury hand creams collection, enriched with Shea Butter, Aloe Vera & Vitamin E to keep your skin feeling soft & cared for and beautifully presented in a matching hand illustrated gift box. Expect to find gorgeous scents inspired by the British countryside, carefully selected sustainably sourced ingredients & packaging that are kinder to our environment, and our most popular illustrated repeat patterns elegantly featuring across the range.