11 May 2023
What is Recesioncore and why are we hearing so much about it?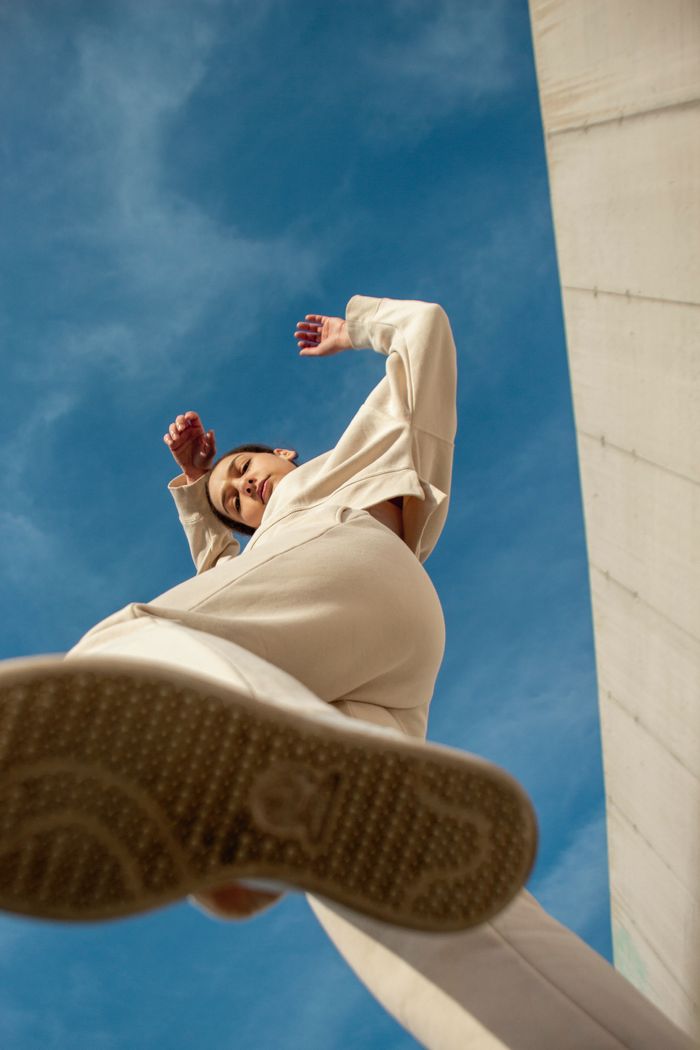 As bleak as its name suggests, Recessioncore is the latest social media trend. A departure from the maximalism and excess we saw customers lean into immediately following lockdown, as economic uncertainty prevails, paired-back, minimal styles will start to dominate once again. What's more, with the cost of living surging at every turn, customers will be more considered about their purchases, questioning costs and the meaning of value.
Before it was given its trendy title, indicators of Recessioncore were being noted by cultural commentators at the very beginning of the year. Strategically avoiding flashy displays of wealth, many commented on the lack of necklaces seen on celebs across various red carpets. In beauty, hair is, quite literally, returning to its roots, abandoning costly colouring appointments in favour of natural tones that lengthen the times needed between salon visits. More recently, festival fashion has favoured practical, utilitarian outfits instead of the glitter-adorned, worn-once, vibrant styles we're used to.
So how does this rather downcast 'trend' translate into actual customer behaviour?
Value above all else
With customers more conscious about their outgoings, it's important to convey the quality and value of products at every opportunity. Even those still in a position to pay a premium will be taking their time to compare and consider, so it's important that information about materials, manufacturing processes, and warranties and guarantees are clear, accurate and easy to find. If you, like most of our retail community, sell nice-to-have products instead of commodity ones, the best way to ensure that customers aren't questioning a higher price is to take them along on the journey. Use your social media, blog and newsletters to show them behind the scenes of what it takes to run a business like yours, so they can see just how much time and effort goes into designing, creating, curating and customer care.
Sell solutions
A looming recession comes with lots of questions and fear, so ensure that you're curating your next product offering to cater to the changing needs of your customers. For example, with the increased energy cost, ensure you're stocking your shelves with products that provide warmth, like blankets, hot water bottles and insulated mugs. As people have less cash for extras, why not tailor an offering to at-home enjoyment featuring fun games and activities for all ages?
Multi-function reigns supreme
During the height of Covid, we saw people looking to invest in products catering to multiple needs and functions simultaneously. With a desire to get more bang for their buck, it's expected that customers will once again seek products they can count on to deliver repeatedly and in many different ways. Have a look at your product range and get creative about how you present it to your audience. If you sell fashion, demonstrate the many ways an item can be worn, and if you're selling furniture, be sure to showcase how a desk can become a dressing table or a play station for children with tiny tweaks.
Reducing barriers to purchase
Heightened stress combined with financial strain means that customers will not only be looking for the right products for them but also companies and experiences that can deliver them with as little hassle as possible. It might be time to consider if you offer discounts for bulk purchases or subscription models, or offer a reduced-cost or even free shipping option if they're willing to wait a longer delivery time.