05 May 2023
If you're a craft maker, you'll want to consider wholesale retail in 2023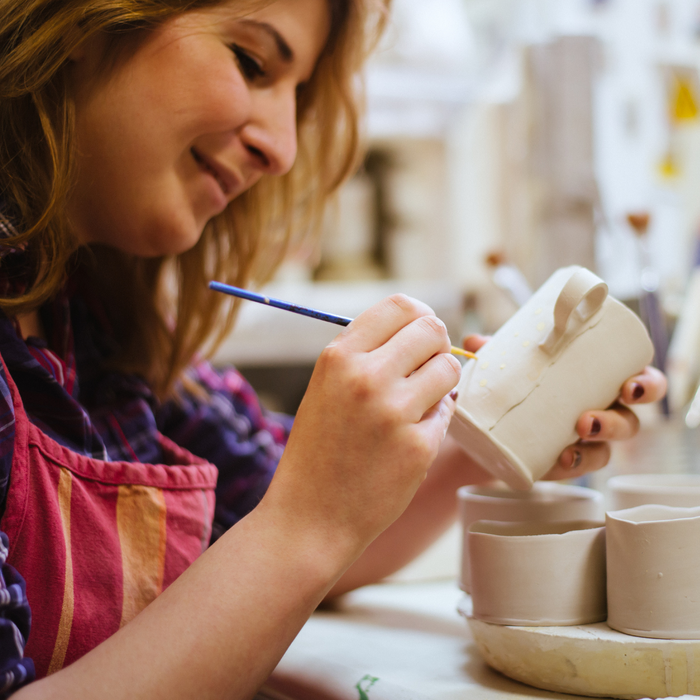 If you're a maker or creator, there will always be a place for selling your work directly to the end consumer, however exploring wholesale opportunities could elevate your business to the next level.
Over the past decade, we've seen customers redefine what they consider as luxury - moving away from logo mania and large-scale brands, instead seeking unique pieces that are truly one of a kind. This thirst for products that have been made on a smaller scale using refined skill and technique has not been ignored, with everyone from Harrods to highstreet gift boutiques introducing craft as a product category they stock. Not only does selling wholesale allow you as a maker to scale the profitability of your business, but it can also take the pressure off needing to maintain your own eCommerce sites, marketplace listings, and physical market appearances – allowing more time and energy to do what you do best, create!
With more customers wanting handmade products than ever before, store owners and professional buyers are looking to stock their shelves with hand-crafted pieces. In response to this, Home & Gift, one of the UK's leading retail trade buying events, has introduced a dedicated Craft sector in 2023. Here, visiting store owners and professional buyers ranging from Independents and Department Stores to Museum Shops and Garden Centres will have the chance to meet exhibiting makers and crafters and explore opportunities to stock pieces they think their customers will love.
Turning your passion and hobby into a bonafide business can be equal parts challenging and rewarding – even more so when you feel like a part of your soul and spirit is imprinted into every piece you create. Home & Gift has been a flagship show in the retail buying calendar for nearly 65 years; renowned for its welcoming, caring community as much as it is for the buying and selling opportunities fostered there. As a maker looking to jump into wholesale, you can feel at ease knowing that exhibiting is as much about finding the right people to act as guardians of your work as it is about them wanting to stock your designs.
If you'd like to hear more about exhibiting in Home & Gift's Craft sector in 2023, please get in touch today.